TIMID drivers might want to steer clear of 'Tankenstein', a hotrod built around a genuine, bullet-riddled World War II tank.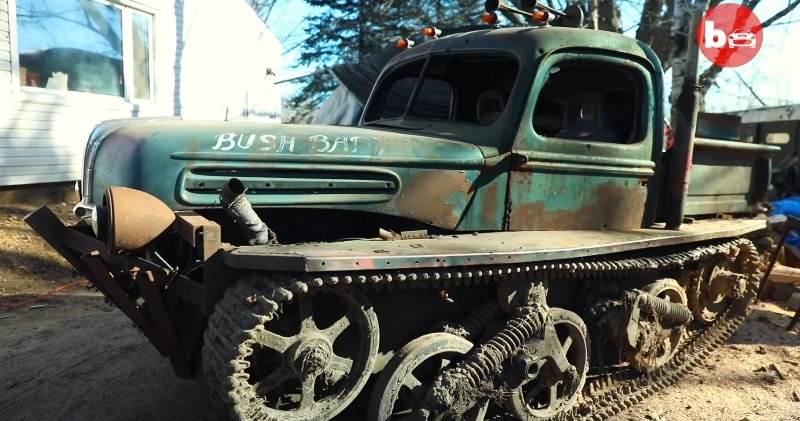 source/image: Barcroft Cars
Car-crazy customiser Shawn Cormier, from Ontario, Canada, spent five years building the vehicle – whose name is a pun on Frankenstein's monster.
The hotrod is constructed around the base of a World War II brand gun cure from 1944, with a Chevy drive train, a small block Chevy turbo 350 trim mission, a standard four gear in the back and the top part of the cab is a 1947 Mercury truck.
Advertisement
Rat Rods are an alternative to the highly polished custom cars and hot rods seen at car show and cruise nights.The builders often use seeming unrelated parts to create a unique vehicle. Originally the tub (tank portion) was acquired to haul logs out of the woods two years ago. He then added the 1947 Mercurey Truck cab (found in the woods) and dropped a 305 CID engine into his creation.