Based upon the brand's best-selling 2018 Nissan Rogue, and timed with the release of 'Solo: A Star Wars Story,' this custom show vehicle takes takes inspiration from the iconic Millennium Falcon featuring unmistakable elements from the most-capable ship in the galaxy. See 'Solo: A Star Wars Story', in theaters May 25th.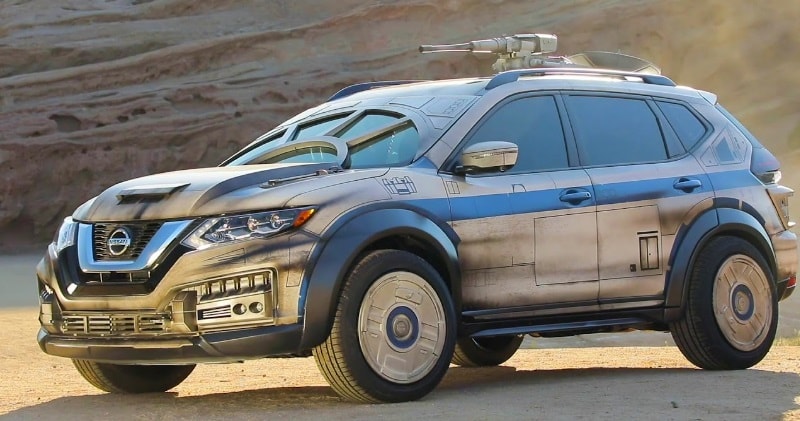 source/image: Nissan USA
The exterior features custom handcrafted aluminum body panels with details mimicking the Millennium Falcon, while 3D-printed inserts bring another level of immersive depth to the project.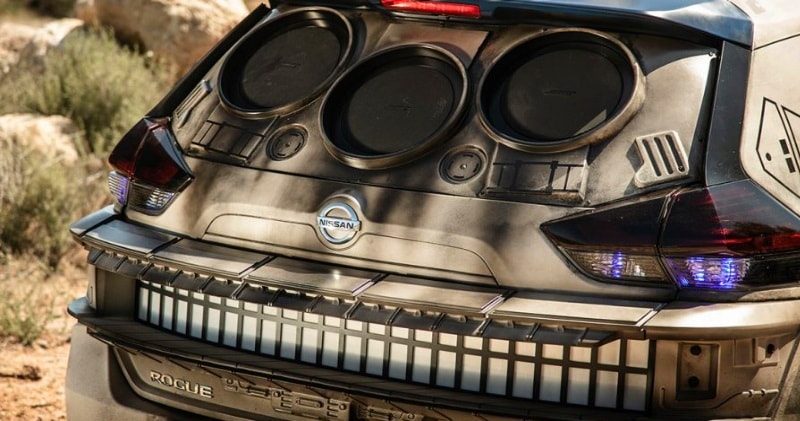 source/image: Nissan USA
A roof-mounted radar dish and laser cannon appear as though they could have been lifted right from the movie set.Up front, the multi-pane windshield clearly resembles that of the on-screen hero.
Advertisement
In the rear of the ship, the subspace-hyperdrive unit spans the entire width of the Rogue and appropriately glows blue, while a 1,500-watt sound system with trio of high-mounted Bose speakers and a 18" Bose subwoofer provide the aural experience.
Nissan worked with the concept artists at Lucasfilm and ILM to develop the design for this unique show vehicleCustom fabrication for the Millennium Falcon-themed Rogue was completed at Vehicle Effects in Burbank, Calif. Watch a behind the scenes video of how the vehicle came to life.