Is it a boat? Or is it a bus? Looking at the new Hafencity Riverbus in Hamburg, it is actually a bit of both. This makes the amphibious vehicle ideally suited to the port city on the Elbe, since the vast majority of its tourist attractions are located either on or adjacent to the water.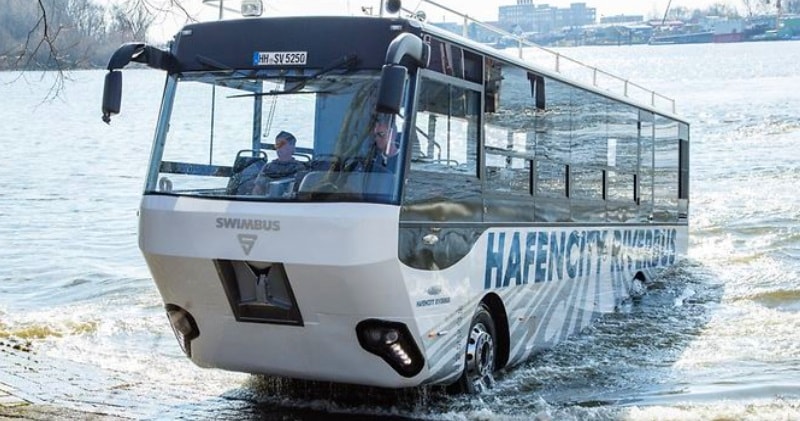 source/image: MAN Truck & Bus
Thus, the new attraction skilfully combines tours of the harbour and the city.On land, the new river bus travels much like a normal scheduled-service bus and it is even equipped with stop request buttons.
The bottom half is shaped like a boat, the top half is designed like a bus – this is HafenCity RiverBus. The amphibious bus, the first of its kind in Germany, is built on an MAN truck chassis and offers city tours combined with river cruises.
Advertisement
Powered by a 206kW straight-six turbodiesel, with a custom bus body and two jet drives, each with its own engine, under the rear deck – a legal requirement so that it can still get its passengers back to shore even if one engine fails.