The words "manager" and "leader" are often used interchangeably. But there's a difference in these two roles, as well as the workplace environments they create and the results they elicit.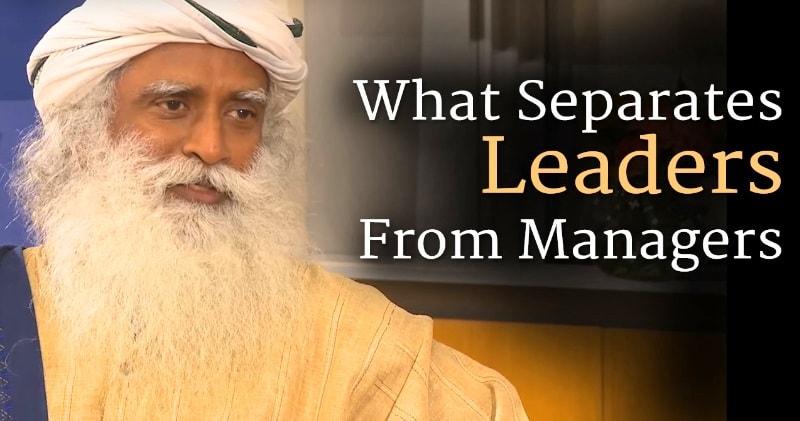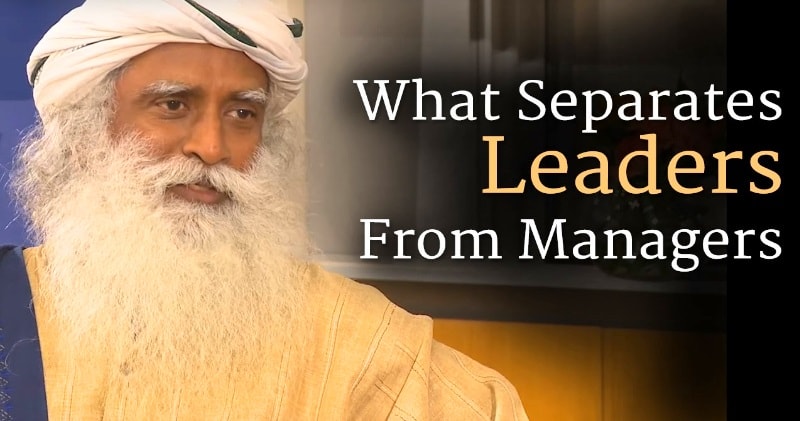 source/image: Sadhguru
Sadhguru, yogi, mystic and the foremost authority on yoga, looks at how it is important that leaders move from personal ambition to a larger vision, and work on raising their perception and competence.
Yogi, mystic and visionary, Sadhguru is a spiritual master with a difference. An arresting blend of profundity and pragmatism, his life and work serves as a reminder that yoga is a contemporary science, vitally relevant to our times.
Advertisement
Sadhguru explains that a leader is one who can see or do something that others cannot. A leader is someone whose sense of identity should be beyond himself. He is willing to think, feel and act for more people than just themselves.
Leader is someone who inspires other people to be their best and knows how to appropriately set the tempo and pace for the rest of the group.Leadership is not what you do—it's what others do in response to you.If no one shows up at your march, then you're not really a leader.