The Bentley Continental GT is a grand tourer manufactured and marketed by British automaker Bentley Motors.With a completely new 6.0 litre, twin-turbocharged W12 engine, a step-change in technology and a truly stunning design language. The new Continental GT is built on an innovative chassis and electrical architecture, featuring a completely new 6.0 litre W12 engine and an 8-speed dual-clutch transmission, for smooth, fast and efficient gear changes.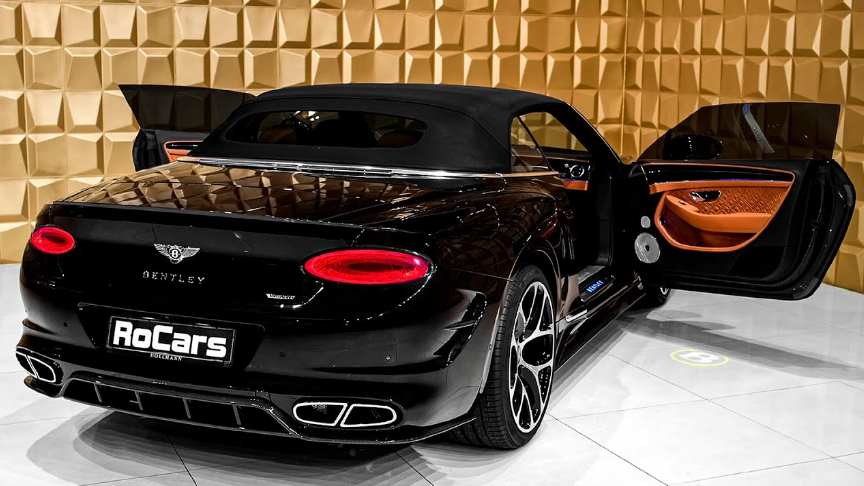 As a result, it can accelerate from 0 to 60 mph in 3.6 seconds (0 to 100 km/h in 3.7 seconds) and deliver a phenomenal top speed of 207 mph (333 km/h).Truly stunning design language and driving enjoyment, that's the Bentley GT and GTC coupé. In a limited customization kit called Edition 50 we bring you improvements such as a newly designed front apron, new front wings, side skirts and more. video by: RoCars
New elements from the best materials were brought into the interior, such as leather, wood and carbon fibres. Sports steering wheel with shift paddles will ensure a more dynamic driving experience.
Advertisement
This Bentley is powrede by a W12, 6.0 L Engine 635 Ps, 900 Nm.MANSORY offers a wide range of striking alloy wheels like V6, M8 or Multi Spoke, specifically designed for the eight and twelve cylinder Bentley model range.