This is the brand new Mansory Cabrera! If a limited edition Lamborghini Aventador SVJ isn't extreme enough, Mansory are transforming 3 of them into the absolutely insane Cabrera with entirely new bodywork, their own headlights, more power, crazy noise and spitting fire on demand. Let's find out if it's as crazy to drive as it looks!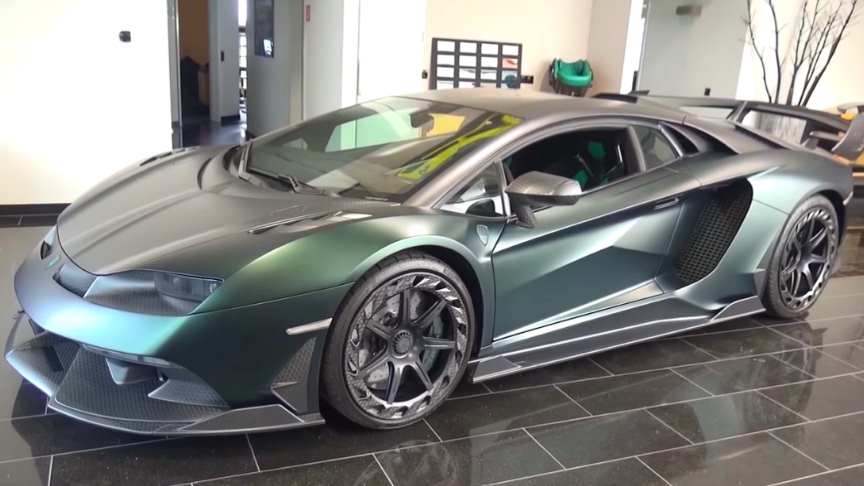 source/image: Shmee150
Only 3 units of the Cabrera are to be built, each one to represent one of Mansory's 3 decades as they celebrate their 30th anniversary. Watch the video review from Shmee150 for more info:
The model is based on Lamborghini's already hardcore Aventador SVJ, of which only 900 Coupes have been built in total, but dials it up in just about every respect. The 6.5l V12 now makes 810hp (up from 770) and naturally is equipped with a new exhaust system that doesn't break a sweat in spitting out flames on demand.
Advertisement
Most strikingly though comes the entirely new body, with just about everything changed to their own design and in-house carbon featuring the Stealth Bomber style weave.via/read more: Shmee150