The Martin Jetpack is a game changer for aviation. It has been designed to be the world's most practical and safest OPV: Optionally Piloted Vehicle. It can be flown manned, unmanned or as a mule.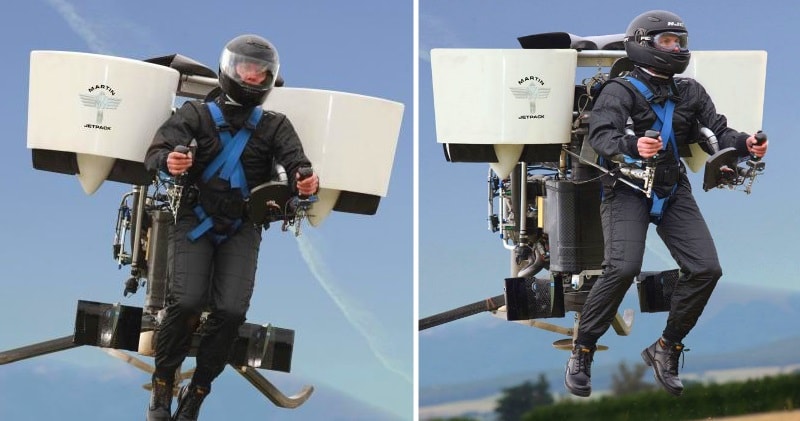 source/image: martinjetpack
Without doubt the Martin Jetpack is one of the easiest aircraft to fly either manned or remotely, with a fly-by-wire system that allows hands-free hover and position hold. When coupled with its advanced safety features, including a ballistic parachute that can open as low as six metres above the ground, the Martin Jetpack now gives operators true freedom for mission focus.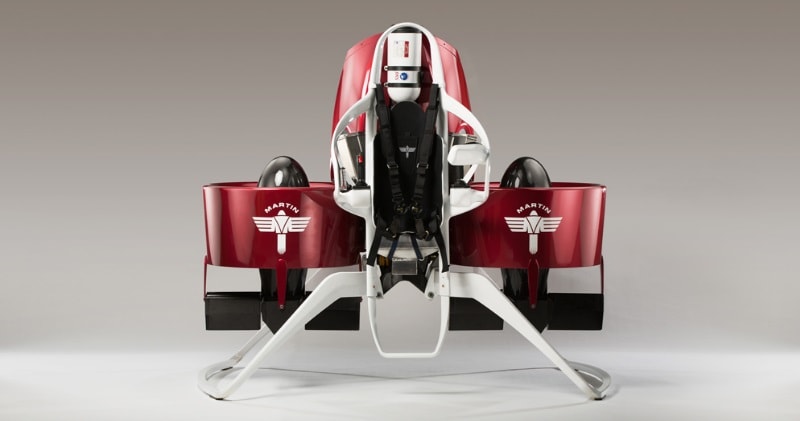 source/image: martinjetpack
The Martin Jetpack is designed to be one of the world's safest and most practical OPV (Optionally Piloted Vehicles). It can be flown manned, unmanned, and soon as part of a mule train, which finally gives Specialists a tactical air support asset that is able to provide front line rapid response solutions in mission critical environments.
Advertisement
The Jetpack technology has a purpose-built gasoline engine driving twin-ducted fans to produce sufficient thrust to lift the aircraft and a pilot (or equivalent weight) to take-off and land vertically. It uses advanced composites to produce a lightweight structure with high safety factors.
The Jetpack torque-neutral patented fan technology eliminates the need for a tail rotor, an articulated rotor head and flapping blades. This means the Martin Jetpack is compact, safe for the user and anyone nearby, and is simple to maintain and operate.
| | |
| --- | --- |
| Engine Type | Quad Rotor, Spark Ignition |
| Fuel Type | Gasoline / AVGas |
| Max Power | 200HP @7000 RPM |
| Displacement | 1200cc |
| Max. Torque | 155 lbs / ft @ 7000 RPM |
| Power To Weight Ratio | 4.3HP / kg |
| Block Weight | 48kg / 105.82lbs |