This is the Maserati MC12 Corsa Goodwood Cent 100; A special one-off MC12 built in 2014 to celebrate their centenary at the Goodwood Festival of Speed.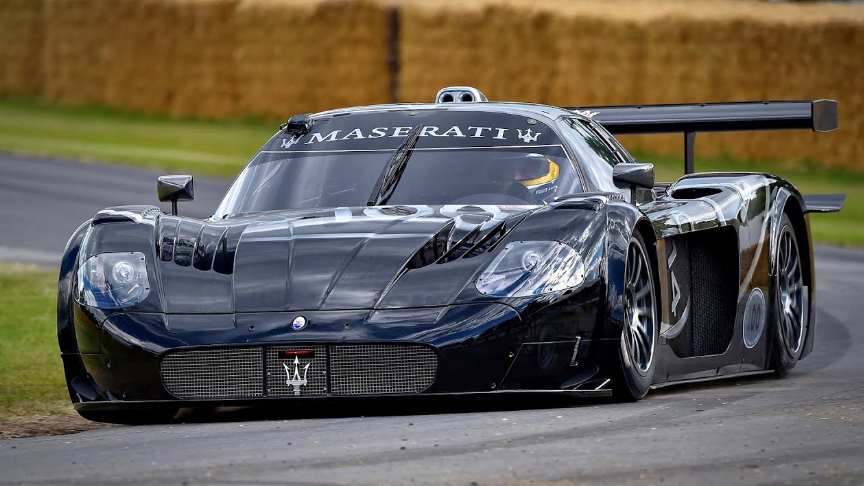 source/image: NM2255 Car HD Videos
The car is powered by a 6.0-litre, naturally aspirated V12 engine, which, due to regulations, was fitted with an air restrictor, resulting in an impressive 580 bhp!
The Maserati MC12 is a limited production two-seater sports car produced by Italian car maker Maserati to allow a racing variant to compete in the FIA GT Championship. Maserati designed and built the car on the chassis of the Enzo Ferrari, but the final car is much larger and has a lower drag coefficient.
Advertisement
The MC12 is longer, wider and taller and has a sharper nose and smoother curves than the Enzo Ferrari, which has faster acceleration, better braking performance (shorter braking distance) and a higher top speed.The top speed of the Maserati MC12 is 330 kilometres per hour.