When civilian production recommenced after WWI, the Matchless company designed a model especially suitable as a sidecar machine, the model "H".The H/1 was equipped with a JAP engine, the H/2 was propelled by a Swiss MAG power source.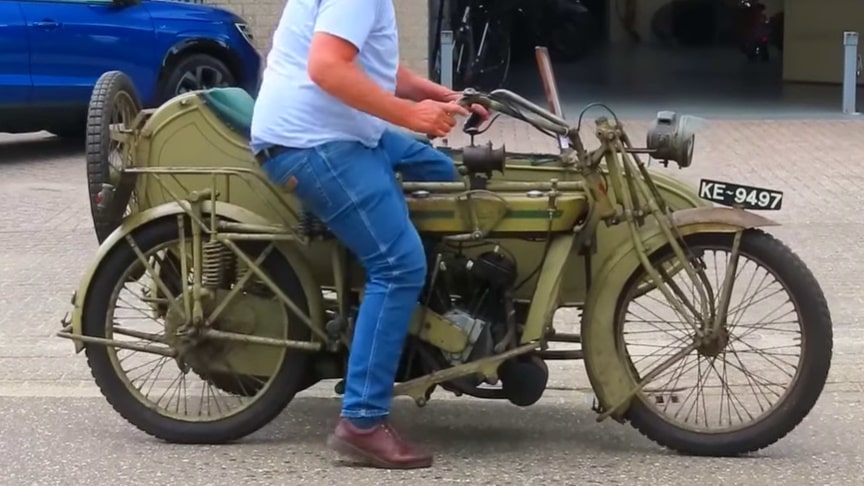 source.image: yesterdaysnl
The machine is equipped with sturdy 976cc JAP V-twin side valve engine, coupled to the kick start mechanism and primary transmission by Coventry silent chain. The 3 speed cylindrical gearbox is of Matchless design.
The one-but last owner bought the H/1 in 1970, probably in restored condition.This well-built vintage means of family transport is fitted with Lucas acetylene lighting system and Klaxon horn.
Advertisement
In 2003 it changed hands again but it apparently had been neglected so that the paintwork had deteriorated in a number of places which gives the machine a characteristic patina.source