The RYSE RECON is an ultralight eVTOL.Built with purpose for people with purpose.So easy to operate — no pilot's license is needed.The RYSE RECON eVTOL is a flying vehicle in the below-300 lb. category 136 kg. It can fly one person up to a height of 121 meters.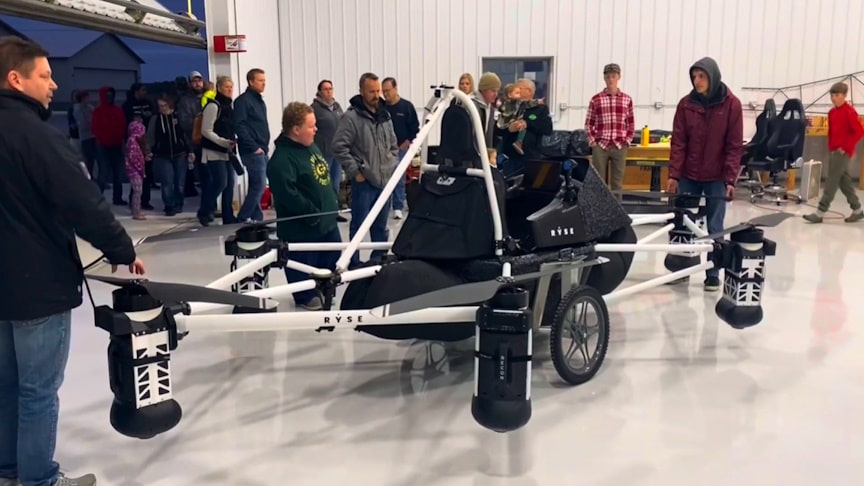 source.image: Learn Build Fly
The Recon has six battery-powered propellers and is capable of reaching a top speed of 101 km/h miles per hour.Watch Casey and RYSE Aero Technologies prepare the RYSE Recon single-seat ultralight eVTOL to visit Learn Build Fly at the Wausau Downtown Airport.
The small, simple aircraft could make it easier for people who maintain crops or livestock over large farms and fields to quickly access hard-to-reach places.
Advertisement
The RECON was designed to be user-friendly as part of RYSE's mission to make flight accessible to all.RYSE CEO Mick Kowitz and Learn Build Fly board member Casey Jones test fly the RYSE Recon in Casey's backyard.
The aerial ATV is classified as an ultralight, so operators aren't required to have a pilot's license.Ryse says it plans to start delivering the $150,000 aircraft to customers in 2023.