Lotus is a small, British supercar brand that has always focused on small low-volume cars. They just released an SUV out of nowhere and it's surprisingly amazing. It accelerates as fast as a Lamborghini Aventador, yet it's actually a family SUV!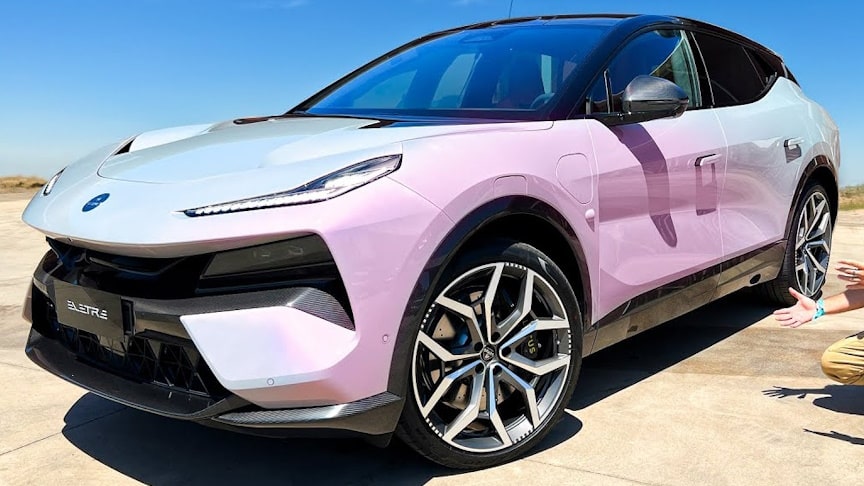 source.image: Supercar Blondie
On top of that, the interior is ultra-luxurious to go with the really cool color-changing paint job.Sergi had a lot of fun reviewing the Lotus Eletre, ranking it one of his favourite cars he has driven in 2023. Let us know in the comments what you think of Lotus' first ever electric SUV!Eletre has an elegant and exotic look with active aerodynamics and a dramatic porous design. The use of pioneering sustainable materials gives a new level of premium for every journey.
Industry leading battery technology delivers more power at higher efficiencies, unlocking new levels of range and performance. When it's time to top up, ultra high-speed charging loads 400km (250 miles) of energy in just 20 minutes – with a maximum range of up to 600km (373 miles).The Lotus Eletre trim levels will be offered in battery packs ranging from 92 to 120 kWh, with an output varying between 600 and 750 hp
Advertisement
Eletre's interior is as comfortable as it is beautiful, combining highly durable materials and immersive infotainment.The High Definition OLED central screen works in tandem with the digital passenger display.The Eletre operating system is future-proof by design, and functionality will be added via over-the-air-updates.The Re-Fibre interior option is crafted from repurposed fashion industry textiles, offering a new vision of sustainable luxury.