The process of brick laying is time-consuming as it is done manually and can by quite harsh on the workers' backs and knees.Block paving is an alternative to asphalt roads and is typically used on streets with relatively slow traffic, having a better aesthetic effect.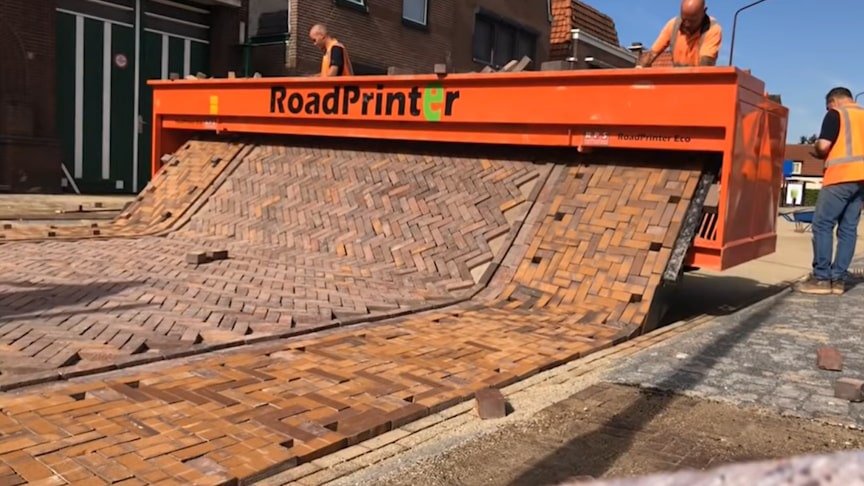 source.image: RP Systems
The RoadPrinter is a divisible paving machine of 4, 5 and 6 meters which can pave a whole road with edge finishing at once. The machine can pave a road with a maximum width of 6 meters in once. The road width is adjustable on the machine, allowing all widths from 1 meter to 6 meters to be paved. he six-meter-wide device is amazingly simple to operate and is nicknamed 'Road Printer' due to the way it works.
Tiger stone requires 1-3 workers on its platform to fill the machine's slot with loose bricks from the hopper. Next, standing at upright position, the workers vertically put the bricks in the required pattern.
Advertisement
This way, the bricks hold better together. Then, as the machine rolls backwards, the bricks are lowered smoothly via a curved ramp on the ground with the help of gravity and a tamper or steamroller pushes them down to secure them in place. This process of brick laying is much more efficient, with the company claiming that a team can lay about 300 m2 of brick road a day (when a conventional paver lays 75-100m2 per day).