Evantra is the exclusive luxury Supercar, "tailor-made" by Mazzanti Automobili. A limited number, of 5 exemplars, is produced every year, and each of them is individually developed and customized.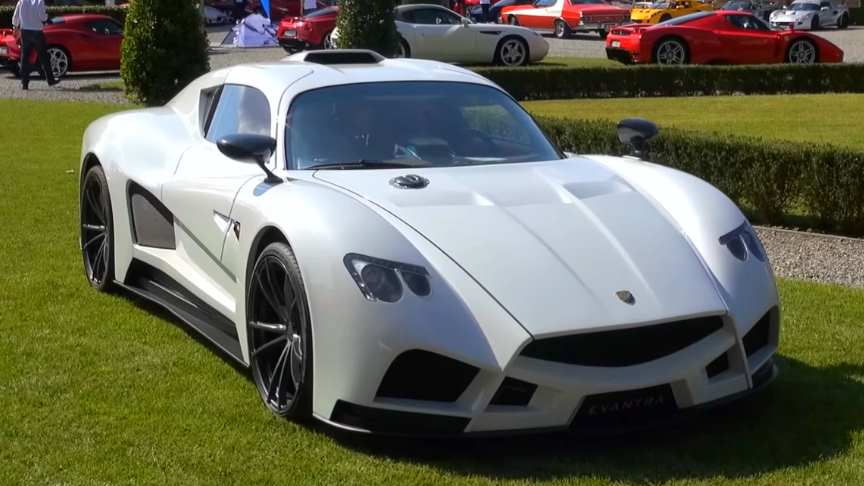 source/image(PrtSc): NM2255 Car HD Videos
During Cars & Coffee Italy event, I had the opportunity to film and see for my very first time the Mazzanti Evantra, a high performance crafted supercar made by Italian company Mazzanti Automobili.
The car is moved by a 7.0 liter naturally aspirated V8 (derived from chevrolet) which has been tuned to produce up to 750hp and 860Nm of torque @ 5000rpm.
Advertisement
The car is set up as a two-seater coupé, result of research carried out by Luca Mazzanti, patron of Mazzanti Automobili, assisted by Zsolt Tarnok (Mazzanti Automobili chief designer). It is also known as the Evantra 771.The boxed steel chassis is joined to a cage of chrome-molybdenum tubes creating the framework inside the vehicle. Another cage connects the engine/gearbox compartment to rear shocks attacks./wikipedia