The world's first compact wheeled excavator running only on electricity, without compromising on battery life, performance and compactness.Winner of the Energy Transition Prize at the Intermat 2018 Innovation Awards.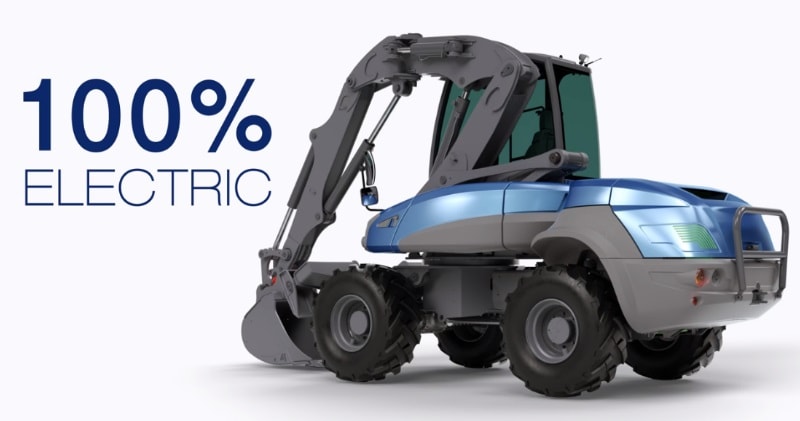 source/image: Mecalac
In 2018, Mecalac is offering the first 100%-electric machine, which meets the three key requirements for the urban building sites of today and tomorrow: range, performance and compactness.It is a technological response inspired by the constantly evolving people, terrain and possibilities of urban building sites.
With the e12, Mecalac is entering a new chapter of its history, by making available an electric excavator.This landmark is being recognised by the range being the first to be allocated the letter "e": "e" for electric, "e" for ecosystem, "e" for emission-free and "e" for emblematic.
Advertisement
The e12 is the logical conclusion of an approach that has been making building sites the best they can be since 1974, with ever-more versatile machines that reduce the number of engines on site, renders operating them as time-efficient as possible and makes them profitable to run.
The electric motors' incredible power density make it possible to keep it extremely compact; they also require no maintenance. What is more, the e12 has a charging station that can be used to recharge it on site in six to seven hours.