Where Land, Sea and Art collide.Fairmont Hotel, Sirru Fen Fushi, Maldives.The Sculpture Coralarium is situated in the centre of the largest developed coral lagoon in the Maldives, on the island resort of Fairmont Sirru Fen Fushi.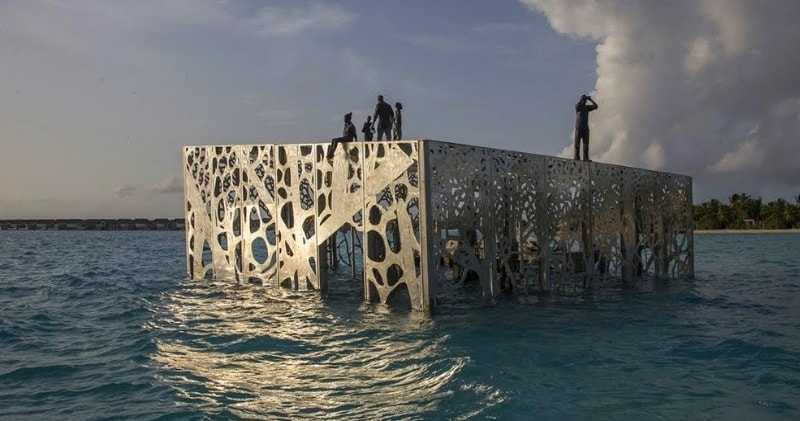 source/image: Jason Taylor
The artwork by Jason deCaires Taylor is a semi-submerged tidal gallery space that exhibits a series of sculptural artworks on the skyline, inter-tidal waterline and seabed.
As world's first semi submerged tidal Art Gallery it is cube shaped, six metres tall, with its front façade submerged up to median tide of three metres.
Advertisement
The design of the walls is based on natural coral structures and is porous to allow the tides, current and marine life to pass through and the structure to "breathe" within its location.