WaterCar introduces The Most Fun Vehicle on the Planet and has already began taking orders. High performance amphibious car!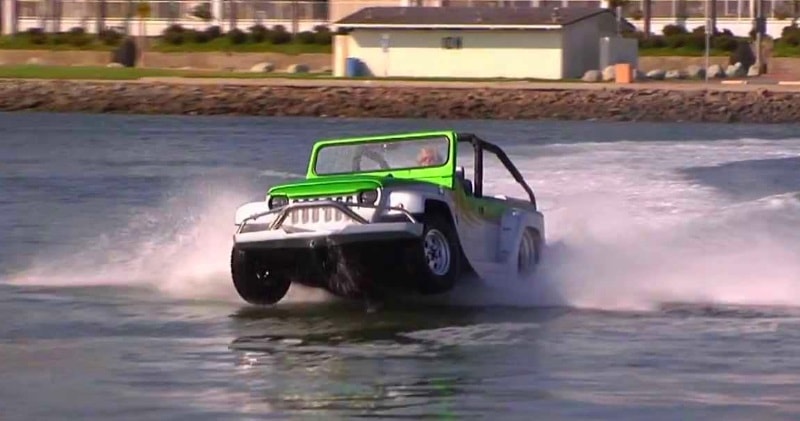 source/image: WaterCar…
The WaterCar Panther is the latest amphibious vehicle to hit the scene offering just that. Powered by a 3.7 liter V6 engine built by Honda, this Jeep like vehicle can perform on both land and in the water.
The Panther from WaterCar, which it claims is the world's fastest amphibious car can reach speeds of up to 80 miles per hour on the streets, and thanks to the Panther Jet propulsion system, it can hit speeds of up to 44 miles per hour while in the water.
Advertisement
The vehicle can make the transition from land to sea in just 15 seconds.The Panther's body is constructed of fiberglass, rather than steel, for the sake of lightness, and is coated in anti-corrosion sprays to ward off the effects of salt water.