A MASTER mechanic has become the unofficial king of rat rods in New Zealand, after building a series of incredible rat rod masterpieces in his home garage. David Jeffery, of Rolleston, has always had a passion for cars, but started making his own creations seven years ago, when he produced the award winning 'BellaRat'.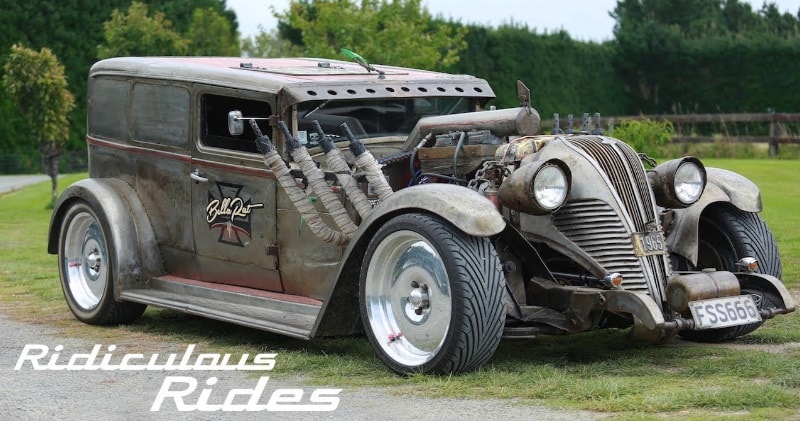 source/image: Barcroft Cars
Named after his daughter, Isabella, the vehicle took a year to build and wowed the crowds at the 2012 Beach Hop – an annual New Zealand festival and car show where BellaRat scooped the overall prize for top car.
David has since single-handedly produced five other incredible cars, including a converted Semi Truck, appropriately called 'SemiRat' which would lead David to yet more award success at Beach Hop 2016, where it too won the top prize.
Advertisement
He now specializes in building rat rods – the spectacular custom cars that mix old and new parts and often emulate the hot rods of the 1930s, 40s and 50s.