Did you know there are more than 750,000 trucks on the road in Canada? Now a new technologically advanced transport truck is coming to play- and it's not messing around!Meet the Super Truck!CatalIST achieved a freight efficiency improvement of 104% compared to the baseline vehicle (a 2009 ProStar-powered rig).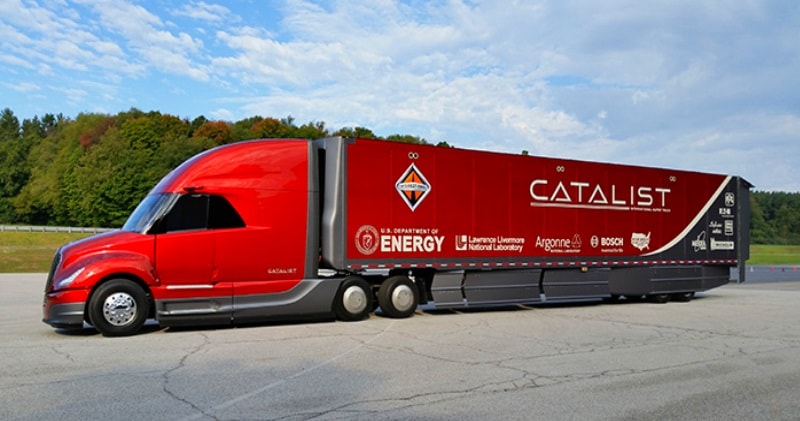 source: truckinginfo /  image: Discovery Canada
Its engine achieved brake thermal efficiency of 50.5%, and 13 mpg in real-world over-the-road and urban duty-cycle test runs.Aerodynamics played a huge role, while advanced technology such as kinetic energy recovery, off-engine accessory drives, variable-speed compressors, and lightweighting shared the rest of the glory.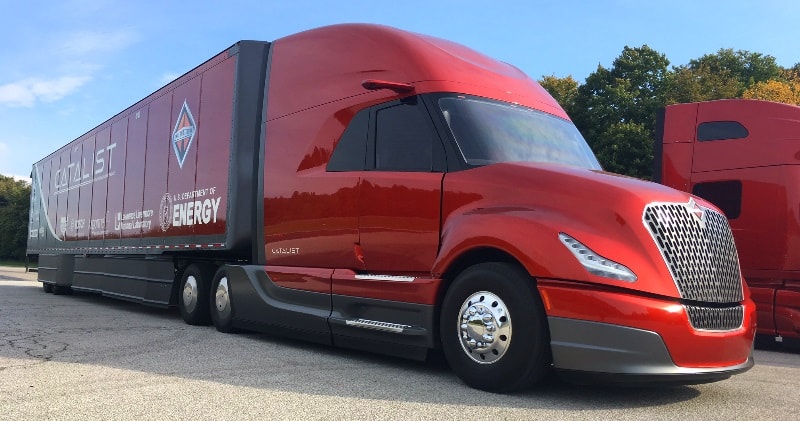 source: truckinginfo / image: Discovery Canada
"We are pretty well tapped today on what we can do with the tractor alone until we clean up the trailer. Once we did the trailer, speaking in relative numbers, a 2-3% improvement on the tractor became an 8-10% improvement because of the overall reduction in drag on the rear of the trailer."
Advertisement
The 475-hp, 1,850 lb-ft, N13 engine has a prototype exhaust-heat recovery system using ethanol as the working fluid. But low power demands at cruise does not generate a lot of engine and exhaust heat to reuse.
"At speeds above 50 mph, we drop the front and rear suspension by 1.5 to 2 inches," says Oppermann. "The boat tail at the rear helps to reduce the low pressure area at the base of the trailer, too. That relatively small shape change is very good for air flow."