Build By Altan Robotech, Giddel is the world's first portable toilet cleaning robot, the battery-powered white-and-blue plastic Giddel perches on top of the bowl. It has a telescopic arm equipped with a brush and advanced sensors and "115 sophisticated, heavy-duty mechanisms that allow it to adjust to any size toilet.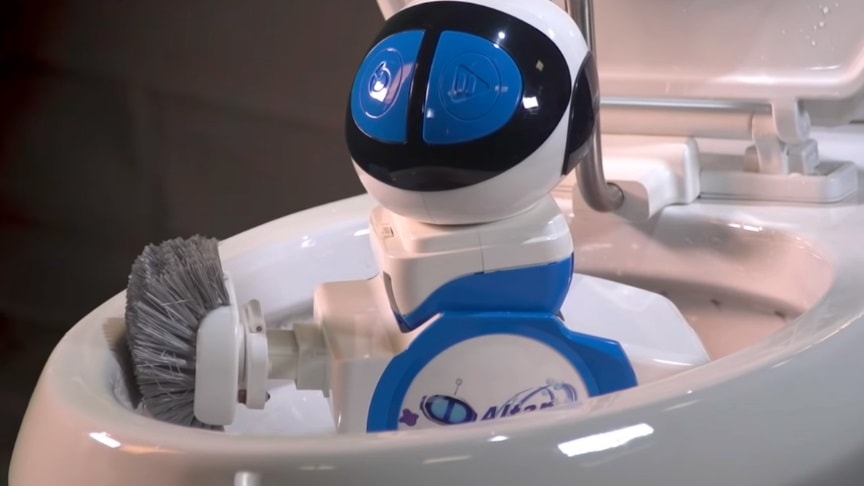 source/image: Altan Robotech
The heavy-duty plastic housing is durable, electrically safe, and able to withstand the acidic environment in most toilets. Giddel is able to clean without dirtying itself, So there is no need for cleaning the robot.A single Giddel can clean all the toilets in your business place, whether round or elongated.
Giddel is easy-to-use; simply plug Giddel into it's Mounting Bracket, turn it on, press play and walk-away. Giddel beeps when it's done.An optional, safe, germ-killing Giddel UV light sticks to the toilet lid and turns on every 4 hours when the toilet lid is closed, and no human activity is detected.
Advertisement
Giddel sports an antimicrobial body, doped with Zinc-Oxide nanoparticles to remain hygienic. Giddel remains suspended while cleaning, only contacting the toilet with its replaceable, non-rotating brush, so Giddel remains clean.