The Microlino has two seats, a kerb weight of 435 kg, a range of 125 or 200 kilometers (bigger battery) and a maximum speed of 90 km/h, which is more than enough for an urban environment.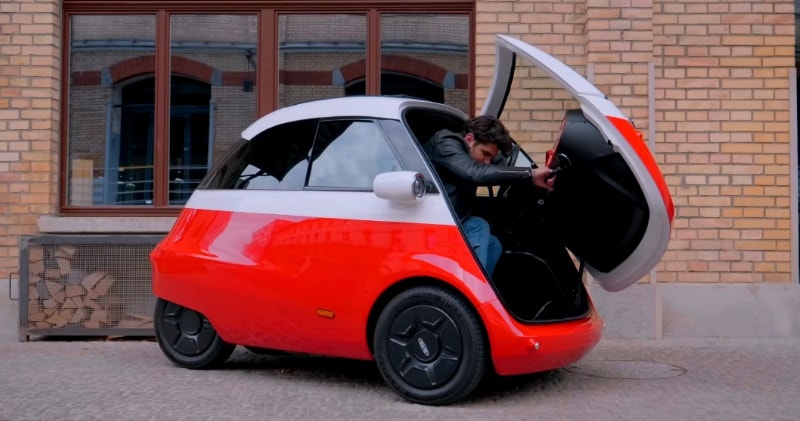 With just 2.4 meters length, the Microlino is ideal for cross-parking, the front-entrance enables getting out directly on the sidewalk.The selling price is around 12'000 Euros, less than a car, but a bit more than a motorbike.
Larger than a motorbike but smaller than a conventional car.The Microlino can be recharged at any conventional domestic power socket in four hours, with a Type 2 connector in just one hour. The Microlino guarantees smiles n' more.
Advertisement
The small vehicle has a design inspired by a Mid-century aesthetic.At €12,000 ($14,000), the Microlino's price is not that much higher than many commuter electric motorcycles, and considerably cheaper than some other affordable family sized electric cars.