MOVEO – an electric scooter that folds in two and can be wheeled around like a rolling suitcase. The lightweight scooter weighs just 25 kilograms.Moveo is almost maintenance-free, due to its pure electric drive and in-wheel motor.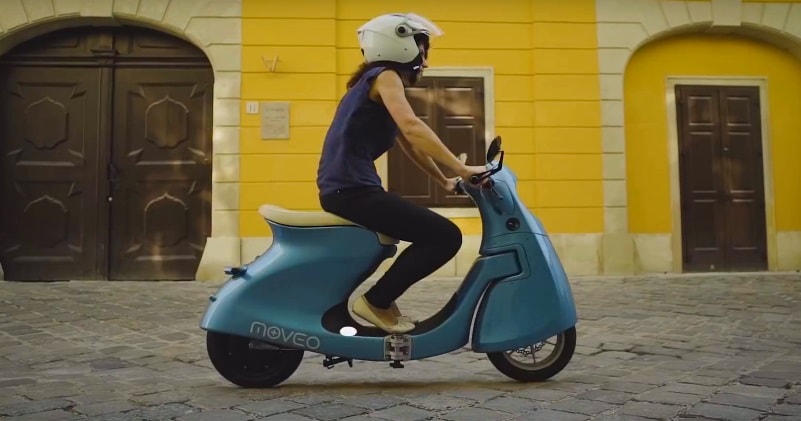 The battery is removable, so it can be charged comfortably at home or at workplace from any standard plug.To access the lightweight but strong and stable vehicle structure, we decided to use advanced materials and technologies.The carbon fiber scooter provides a top speed of 45 km/h , with a battery range of 35 kilometers per charge.
Due to its light weight, the self-supporting carbon fiber composite structure body allows range maximization, and gives easy handling of the vehicle at standstill as well.We take care of achieving the lowest possible weight: in addition to carbon composite, individually designed, high strength aluminum parts are installed.
Advertisement
Moveo's foldable design makes storage easy and safe. It fits to an elevator, so it can be stored in flat, or on the balcony as well.Foldability makes Moveo an outstanding supplementary device of transport, it fits to a car trunk, yacht or camper van/motor home. Moveo is simply foldable, and it can be moved on its wheels in folded state as well./Moveo