Serva Transport Systems GmbH has introduced a robotic lift called Ray.No more searching. With RAY™ – there's always a free space.In the brightly lit RAY™ transfer station all doors can be fully opened – customers can easily enter and exit the car without the risk of damaging their car or others.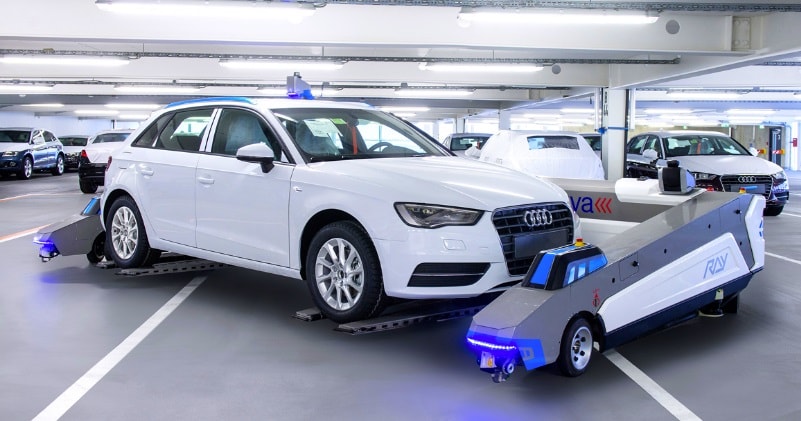 Check in via the check-in terminal directly next to your car.Your car gets scanned – and via the smartphone app you receive the ticket.And that's it. The rest is up to RAY™ – our highly flexible and intelligent parking robot.iF-award winning parking robot by Serva Transport System, designed by Lumod.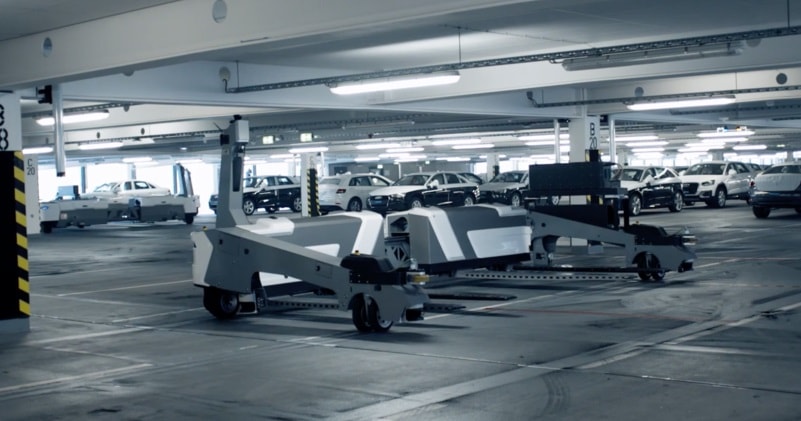 While you are already on your way RAY adjusts his size to the size of your car and will fetch it from the transfer station to park it for you.More time – less stress.Once you are ready to fetch your car again – just order it via the app to avoid any waiting time!
Advertisement
Along with the comfortable transfer stations, RAY™ requires up to 15 square meters less area per parking space than traditional parking – without compromising the comfort of the customers.
Drivers no longer need to search for a parking spot; the system takes care of it for them. The only thing they have to do is drop off and get out of the car.