TALOS from PALRobotics is a high performance humanoid robot standing at 1.75m. PAL Robotics' humanoid can lift up to 6 Kg with one stretched arm, is fully electrical and 100% ROS based.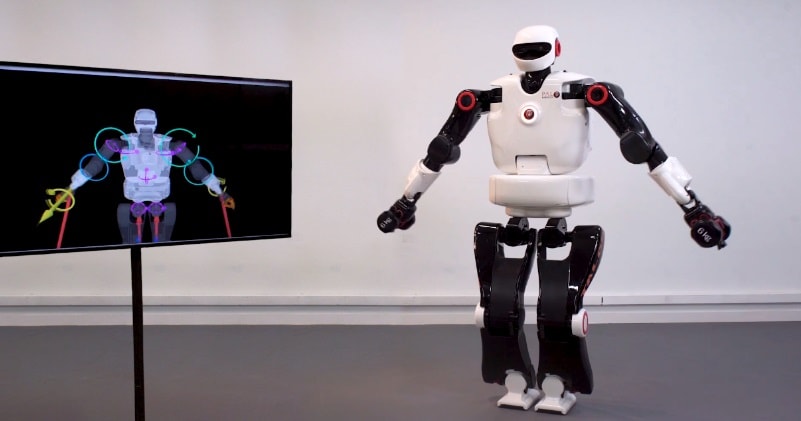 source/image(PrtSc): PALRobotics
TALOS is the perfect platform for research in advanced industry and complex industrial settings.This biped robot can perform drilling or walk through rough terrains. It can speak 9 languages out of the box.
TALOS is fully torque control, which is enabled by torque sensors in all its joints and, in the end, makes the robot suitable for safe Human-Robot Interactions.
Advertisement
This is also enhanced with EtherCAT communications, a system that makes its data network faster (its control loop running at least at 1KHz) and facilitates fast reactions to any external force,the robot can also walk dynamically at a maximum speed of 3Km/h.