Meet the Banatti Green Falcon, an electric motorcycle made partly from bamboo with a top speed of 60kph, more or less 45km of range, and looks that could impress even the most snobbish of art aficianados.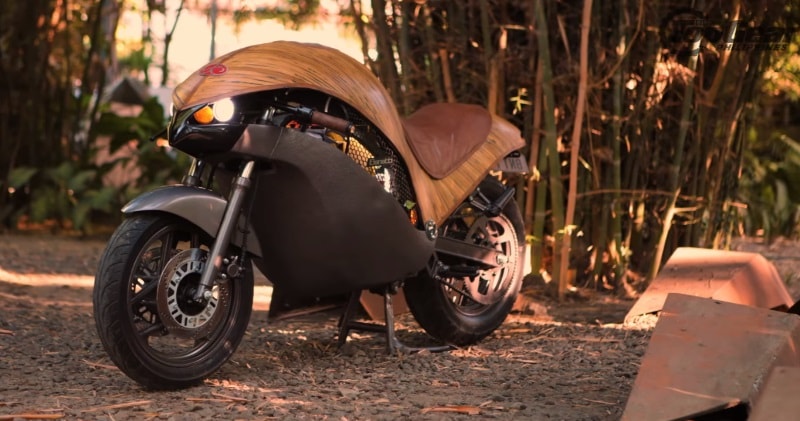 source/image: topgear
"No it's not a Ducati. It's ours. It's a Banatti," says company CEO Chris Lacson, one of three men behind the motorcycle. With paint man Eduardo Cañete and engineer Jess Alimbo, the trio conceptualized, fabricated, and got the Green Falcon up and running.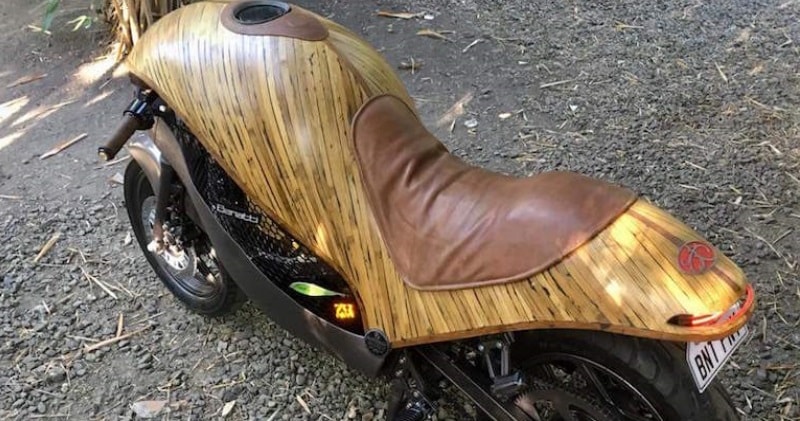 image: rideapart / source:  topgear
Most important, it's 100% Filipino-made.Banatti is actually derived from banat—a Filipino word we're certain many motorcycle nuts and gearheads are familiar with.
Advertisement
The two layer Bamboo structure is laminated with marine epoxy and hides the bike's batteries and electric motor which is capable of doing 75mph.
The Green Falcon has a range of roughly 27-to-31 miles per charge. The company claims those miles will pass in comfort as the seat is made to feel more like the kind of saddle you'd find on a horse rather than a two-wheeler.