Oswalds Mill Audio makes $300,000 speakers from wood like ash, cherry, and walnut—plus slate and special cast iron. The sound quality is as good as the materials.If conventional speakers, with their drivers and grilles, just don't cut it anymore, then take a look at OMA's Imperia, which uses horns to propel sound to your ears.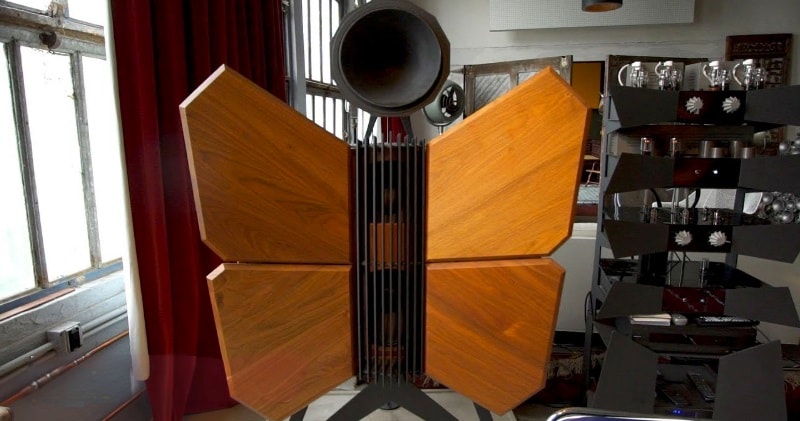 image credit: Bloomberg 
Described as "the ultimate speaker from OMA", the Imperia uses a four-way horn design, with a vertical array of conical horns. And it looks pretty crazy.OMA claims to be the only company using conical horns with straight edges, as it believes they don't "deform the spherical wave of sound created by the horn".
image credit: Bloomberg 
The horns cover frequencies from 100Hz to 20kHz, while two rear-mounted subwoofer horns, using a 21in neodymium woofer, take care of low end frequencies from 20Hz to 100Hz.
Advertisement
All OMA products are made within a very small area of Eastern Pennsylvania, the part of the United States which gave birth to the industrial revolution and which continues to excel in small manufacturing.
Our horns are cast at a local foundry, our slate comes from the last quarry in Pennsylvania, our wood is from the surrounding forests. Many of our products are entirely hand made by skilled artisans, and yet we also use cutting edge technology like five axis water jet machining.