The RadBurro is purpose-built to meet the demands of business, addressing many of the logistics industry's most pressing issues by enhancing operational efficiency, improving fulfillment and delivery timelines, and reducing the cost and waste associated with traditional fulfillment methods.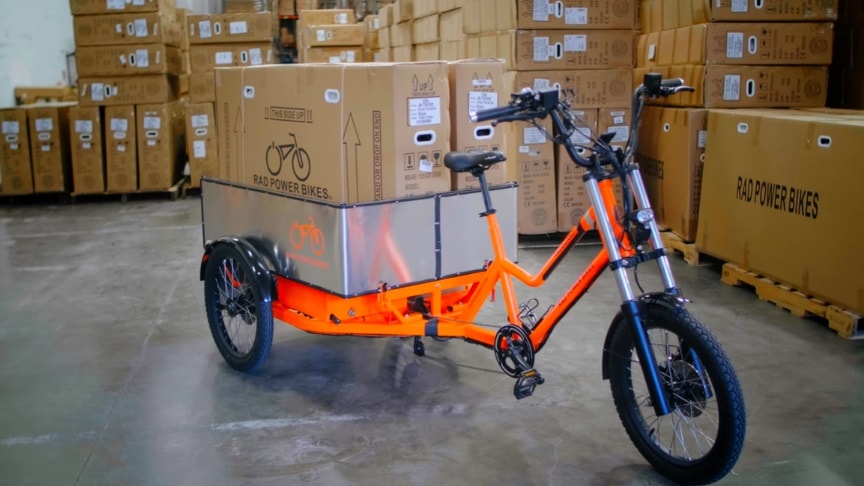 source/image: Rad Power Bikes
The RadBurro electric, pedal-assist cargo delivery etrike is a workhorse and an efficient, emission-free delivery solution for commercial delivery companies who have same-day and even on-demand deliveries.
The RadBurro is powered by a 750W Geared Electric Motor, with approx 200Nm of torque, the RadBurro's motor is powerful enough to haul up to 700 lbs of cargo. Includes 5 levels of pedal assist and reverse!
Advertisement
Eliminate "range anxiety" with the RadBurro's massive 52.5Ah battery. With an estimated range of 40-80+ miles and retractable charging cord, the RadBurro can run all day and is easy to plug in to charge between uses.The included on/off button helps prevent accidental activation and allows you to only use the throttle when you want to.RadBurro pricing starts at $5,799.00, final price will vary depending on configuration.