This is the Mercedes SLR McLaren Stirling Moss! It doesn't have a roof or a windscreen which made it one of the coolest driving experiences – you feel completely free!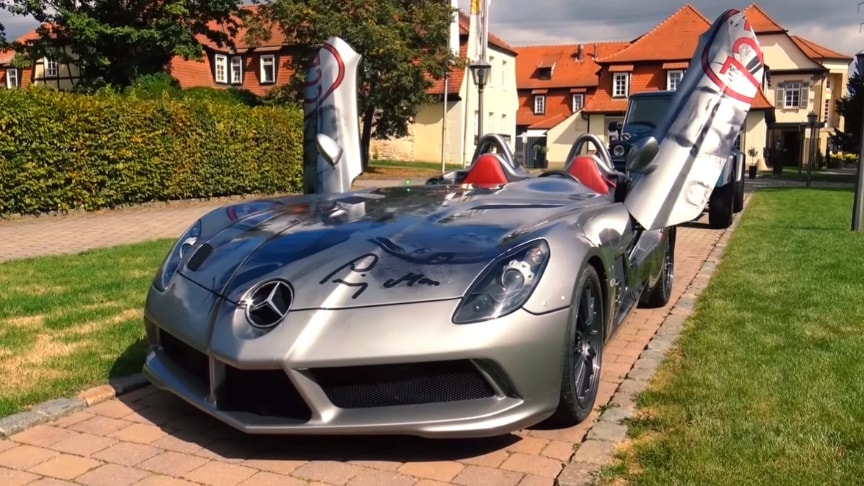 source/image: Supercar Blondie
Named after the British racing driver of the same name, the SLR Stirling Moss is a limited edition variant unveiled at the 2009 North American International Auto Show, which uses a speedster styling that does not include a roof or a windscreen. Watch the video from Supercar Blondie for more info:
The car is designed by Korean designer Yoon Il-hun and is inspired by the 300 SLR race car. The interior was designed by Dutch designer Sarkis Benliyan. The SLR Stirling Moss was to be the last series of the McLaren SLR built under the partnership between Mercedes-Benz and McLaren, until McLaren announced their own final edition of the SLR in late 2010.
Advertisement
The supercharged 5.4-litre SLR AMG V8 engine is uprated at 660 PS 485 kW; 651 hp. The SLR Stirling Moss could attain a top speed of 350 km/h 217 mph with acceleration from 0 to 100 km/h 62 mph achieved in 3 seconds. The car is approximately 200 kg (441 lb) lighter than the regular model due to carbon fibre construction and speedster styling./wikipedia