This contoured-to-perfection retro beauty embraces speed with a contagious abandon that will have you whooping for joy the very first time you hop on and hit the throttle.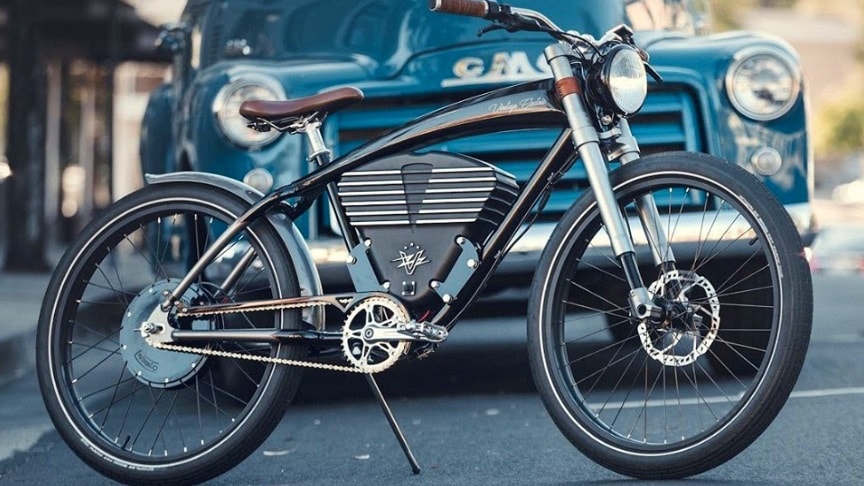 source/image: Vintage Electric Bikes
We purposefully built plenty of exquisite detail into the upscale, Roadster, from smoothing front suspension and a hydro-formed aluminum frame to full-throttled power and a well-juiced 1123-watt hour battery.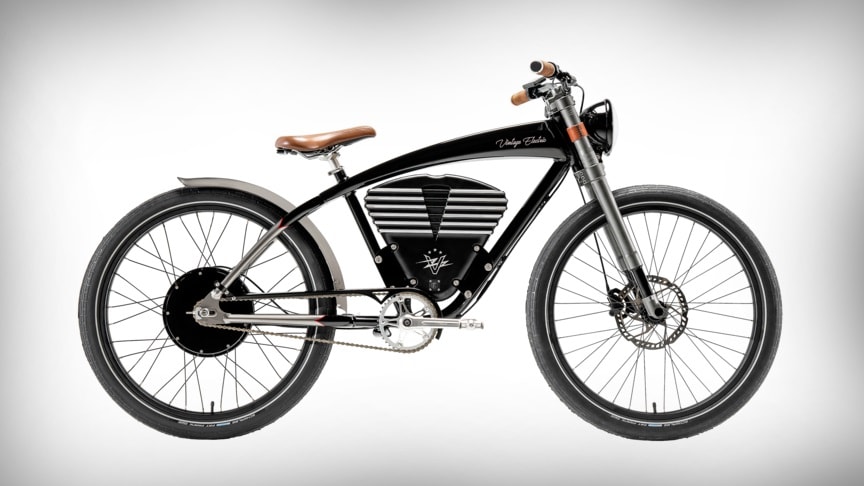 source/image: Vintage Electric Bikes
The Roadster, with its 1123 watt-hour battery, provides plenty of punch to propel you up to 75 miles on a full charge (it takes only 4.5 hours for a full charge). And in Race Mode, with the powerful-yet-whisper-quiet rear hub motor, you can road rocket up to a giddy 36mph.*
Advertisement
With bonafides like these, be prepared for an all-consuming, passionate affair that will take you from home to office abuzz in the breeze, as well as out larking after hours in pursuit of open roads and your next favorite watering hole.Capture the lightning that is Roadster, harness its fury to your moto-divine wishes and shout out your allegiance to vintage modernity.
Performance and comfort combine beautifully in the Roadster's captivating hydroformed aluminum frame. The front suspension delivers a smooth and pleasing ride, and its LED headlamp captures not only the road at night but an elegant moto spirit of yesteryear made fresh for today.