MetroTaifun® is one of the world's leading automatic waste collection systems, which enables automatic solid waste collection based on pneumatic conveying technology. MetroTaifun® ensures cleanliness, safety, space and energy savings.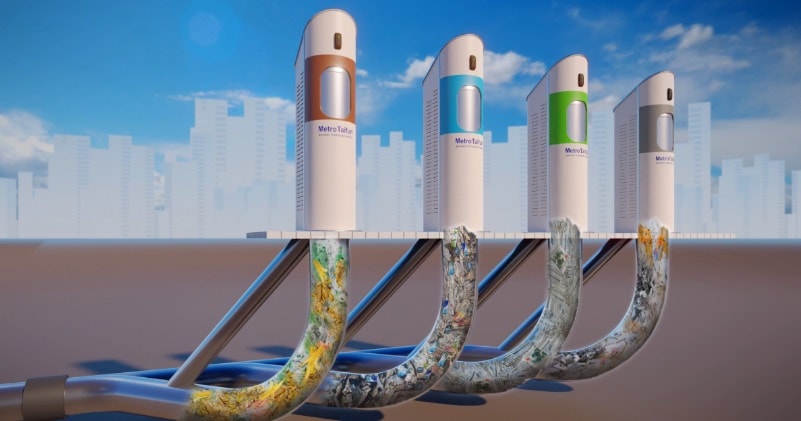 source/image: MariMatic Oy
The use of Automatic Waste Collection system increases waste sorting and recycling. Communal areas are safer without garbage truck traffic. In addition, odours, pests and emissions related to waste collection are minimized.
The MetroTaifun® system conveys waste & recyclables through underground and/or above-ground pipelines that can extend up to 4 km (2.5 miles) from the waste collection point.
Advertisement
The system may include both residential waste collection stations and bigger commercial waste collection stations. The waste ends up in into containers in a waste transfer terminal. MetroTaifun® is suitable for all applications including e.g. hospitals, residential areas, industrial areas and shopping centers, sports complexes, hybrid and mobile systems.