The replica is made completely out of LEGO bricks. The creation has been named – LEGO Silverado. The model is based on the 2019 Silverado 1500 LT Trail Boss and is the first full-size Chevrolet car or truck to be built completely out of LEGO.The truck is just a display piece, don't expect a working engine.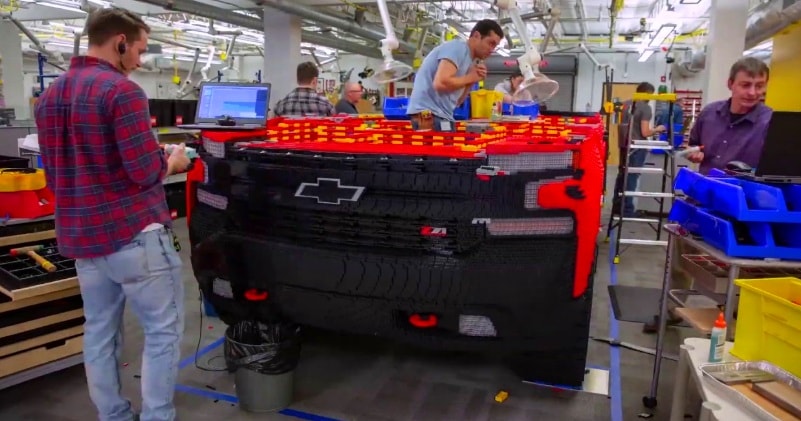 From the rear CornerStep to the newly designed grille, 18 builders spent over 2,000 hours to create an exact replica, full-size All-New 2019 Chevy Silverado out of LEGO® pieces in celebration of The LEGO® Movie 2: The Second Part. With 334,544 pieces, the strongest, most advanced Silverado ever is ready for even the most menacing characters. See the film only in theaters February 8.
The LEGO® Silverado model is 72 inches (6 feet) high, 240 inches (20 feet) long and 96 inches (8 feet) wide.Total weight: 3,307 pounds.Total number of LEGO bricks used to build the LEGO® Silverado: 334,544. Each piece was hand-selected and placed by a specially trained builder.
Advertisement
Most common LEGO brick used: red 2×8 stud brick.The model is an exact life-size replica of the all-new 2019 Silverado 1500 LT Trail Boss, and it is the first full-size Chevy vehicle built entirely of LEGO bricks.