The 2020 Toyota Supra will be powered by a BMW sourced turbocharged inline six-cylinder engine producing 335 horsepower and 365 lb-ft of torque known as the B58. The B58 is the successor to BMW's N55 engine, and it's now the successor to Toyota's 2JZ, as it's implemented in the new Supra.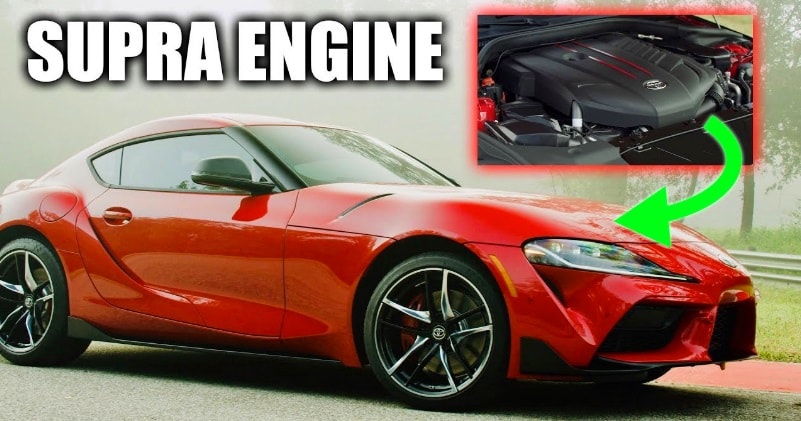 source/image: Engineering Explained
The engine features technology such as a closed deck design, electric arc wire spray, vanos & valvetronic, a twin-scroll turbocharger, and an air-to-water intercooler. This video will take an in depth look at the new Toyota Supra engine!
The torque comes on strong from very low engine speeds, thanks to a combination of a twin-scroll turbocharger, direct fuel injection and continuously variable timing on both the intake and exhaust camshafts. Engine response is further enhanced thanks to the inline six's variable intake valve lift system that adjusts intake valve timing and duration.
Advertisement
The 8-speed automatic transmission delivers quick up- and downshifts and features paddle shifters for manual control when desired. Short ratios for the lower gears and a Launch Control function enable powerful acceleration with maximum traction. Toyota estimates 0-60 mph acceleration in 4.1 seconds. Top track speed will be electronically limited to 155 mph.//Engineering Explained