The TOYAN FS-S100AT Single-cylinder Four-stroke Nitro is an engine model specially designed and developed to commemorate the fifth anniversary of TOYAN.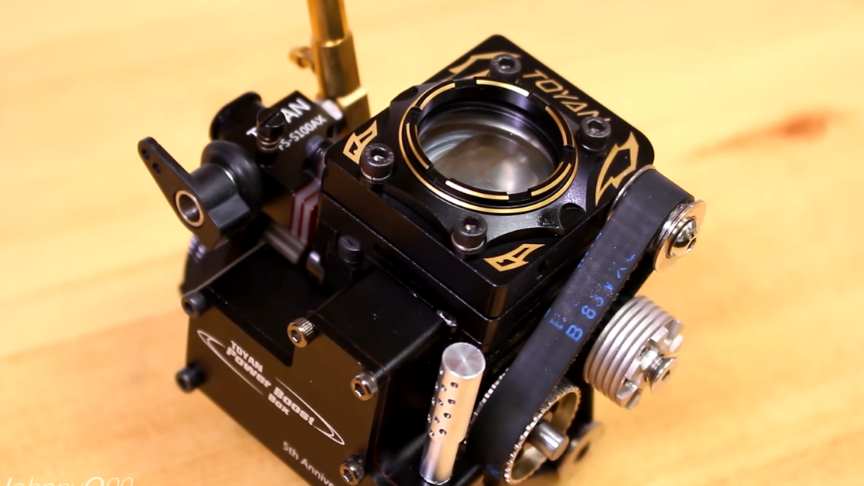 source/image(PrtSc): JohnnyQ90
Adopts the design of the internal combustion chamber of the observable engine, with the newly designed adjustable carburetor system, adjustable ignition angle flywheel, high-efficiency cooling fan, and the center camshaft design reduces the height of the engine to the extreme, making it extremely compact Four-stroke engine model.
This engine model needs to be started by CDI ignition. The fuel requires the use of mixed gasoline fuel (#92 and above gasoline and two-stroke 2T engine oil ratio of 25:1) or methanol fuel (20%-25% nitromethane finished product Fuel).
Advertisement
This engine model can be used as the engine power of 1:10, 1:12, 1:14 aircraft and ship model. With its unique perspective combustion chamber design, it can also be used in science and education experiments, teaching demonstrations, etc.
Specifications
.Material: Metal + Plastic
.Speed: 3500-8500rpm
.Displacement: 3.5cc
.Output Power: 0.5ps
.Cylinder Diameter: 17.0mm
.Piston Diameter: 16.6mm
.Product Weight: 900g
.Package Dimensions: 12 x 10 x 10cm
.Package Weight: 1000g