Mia is studying in her passion of environmental chemistry and Geology. Living full-time in her 2011 Ford Transit Connect allows for a connection to the earth and the freedom to roam wherever she wants to explore.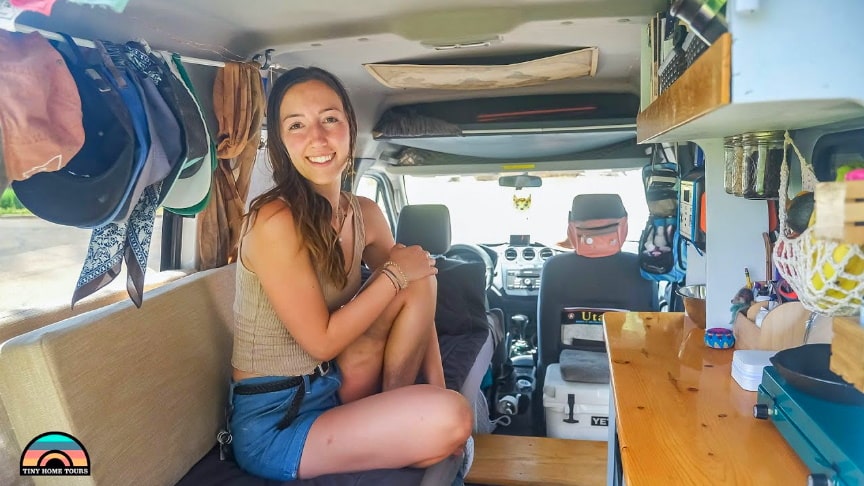 image: Tiny Home Tours
The couch quickly pulls into a larger bed or stays folded for a seating area across from the kitchen.
Mia nicely organizes her belongings with bins and decorative boxes throughout the van.
Advertisement
She installed a rack with a full-size spare tire on the exterior roof and a Rocket Box to store outdoor gear and seasonal clothing.