This is a miniature gasoline engine model with a diesel engine-like appearance and highly simulated appearance, which is closer to the real engine. The CISON-L100 Simulation Tractor Diesel Engine 4 Stroke Single Cylinder Gasoline Evaporative Cooling ICE Engine Model 8000rpm.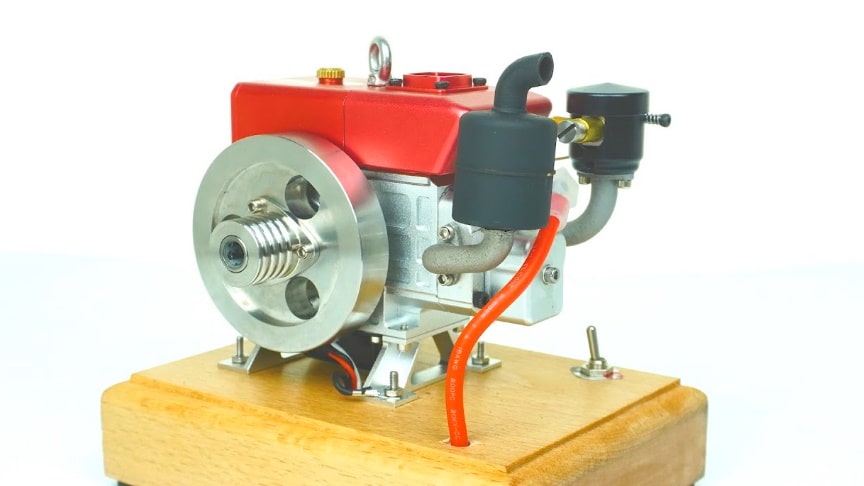 Taking long stroke as the original design of the engine, it can effectively provide higher torque.Adopt evaporative cooling method, use adjustable speed carburetor, rotating speed 1500-8000rpm.
The trigger sensor adopts an adjustable design, which can adapt to desktop idling and load usage scenarios.It is carefully crafted from aluminum alloy/copper/steel material, with unique and exquisite shape, stable and reliable structure design, and easy placement and operation with the base.
Advertisement
This exquisite engine model is easy to operate and full of fun. It can be played as a desktop model, as a collection of fine models, and also as an excellent personalized gift for mechanical crafts model lovers.
Specifications:
.Material: Aluminum Alloy + Copper + Steel
.Engine Size: 94 x 83 x 56mm
.Base Size: 100 x 122 x 22mm
.Displacement: 3.5cc
.Speed: 1500-8000rpm
.Piston Diameter: 16.60mm