This is a mini engine. It is made of brass and stainless steel Water-cooled cooling structure. The bore is 13MM. The stroke is 12MM. Thecarburetor with adjustable speed is used. The ignition is powered by 1.5V power supply and 1/4-32 thread spark plug.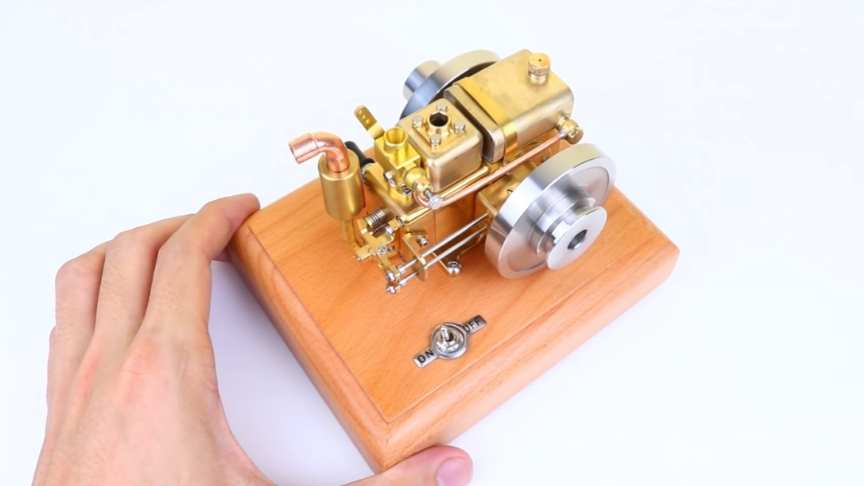 Its starting can be divided into two ways: external force(electric drill)and manual starting.Engine Startup Steps:
1.Check the wiring of the engine from the board, connect the fuel tankpipeline, and install a No 5 battery(. 5v).2.Use gasoline(95=)to fill the fuel tank.
Advertisement
After the filling is completedturn the flywheel clockwise on the right side of the engine(power switchsurface) for many turns. No air can be generated.3.Turn on the power switch and quickly rotate the flywheel clockwise onthe right side of the engine(power switch surface)to start the engine.
Item Name: M12 2.6cc Mini 4 Stroke Gasoline Engine Model Water-cooled Cooling Structure
Size: 104*94*78MM
Displacement: 2.6CC.
Flywheel: 56MM
Cylinder diameter: 13MM.
Itinerary: 12MM.
Weight: 1400G
Material: Brass And Stainless Steel