Do you like to build models or have other hobbies which require cutting parts? These kits let you make your own miniature power drop saw and table saw. They're great for cutting balsa wood and plastic. They can even run on battery power.Build your own mini drop saw with this great assembly kit.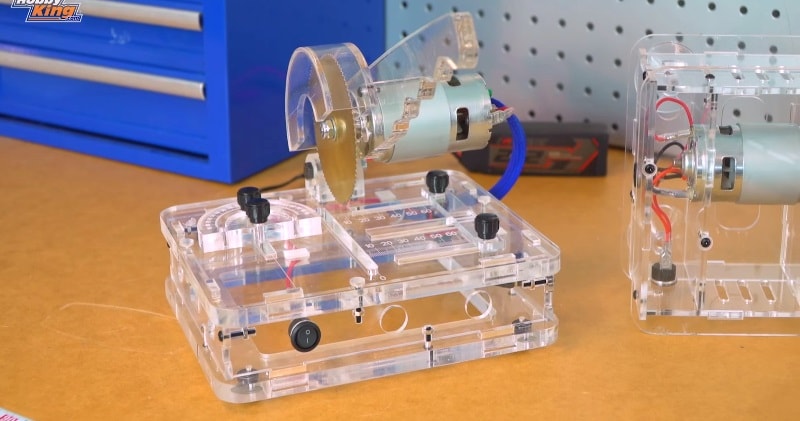 image/text credit: HobbyKing Live
Featuring an 80mm saw blade and brushed 12V motor, this power tool can be used to make a quick, accurate crosscuts. Create a selected angle and cut into your workpiece to resize and reshape.
Most miter saws or drop saws are relatively cumbersome but our mini version is easy to pack away in the tool shed or take to the field for on-site repairs.
Advertisement
The H-King saw kit can be easily put together in less than an hour and using the included wires and adapters it can be used with either a 3S battery or 12V power supply.This kit is designed for light timber, light plastics, thin fibreglass/FR4 and thin carbon sheet and rods. It is ideal for most small scale hobbies from planes to trains to boats.