I give the little miniature 4 cycle engine a hundred shot of nitrous to see what happens while filming it in slow motion with I speed cameras to see just how well does engine took all of that nitrous.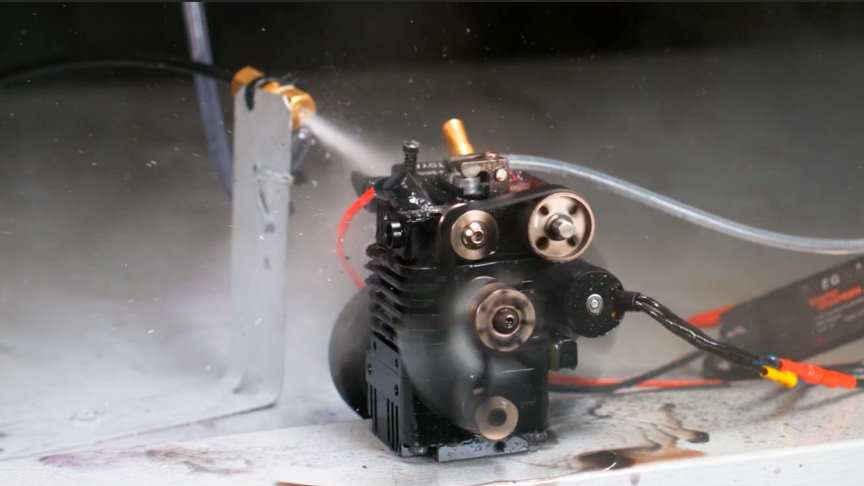 source/image: Warped Perception
The engine did surprisingly well I thought the thing was going to blow apart but in fact, it held together although the cylinder pressures were so high that there was some leakage and bubbling occurring around the valves./via/read more: Warped Perception
Other than that I think one thing that helped the engine survive is the cooling effect that the nitrous provides.This was such an awesome extreme test for this little engine I still cannot believe it's in one piece.
Advertisement
The NOS system increases the engine's power output by allowing fuel to be burned at a higher-than-normal rate, because of the higher partial pressure of oxygen injected with the fuel mixture.When it vaporizes, nitrous oxide provides a significant cooling effect on the intake air.