The Vickers VC10 is a mid-sized, narrow-body long-range British jet airliner designed and built by Vickers-Armstrongs (Aircraft) Ltd and first flown at Brooklands, Surrey, in 1962.The VC10 was characterised by its soaring T-tail and four rear-mounted Conway engines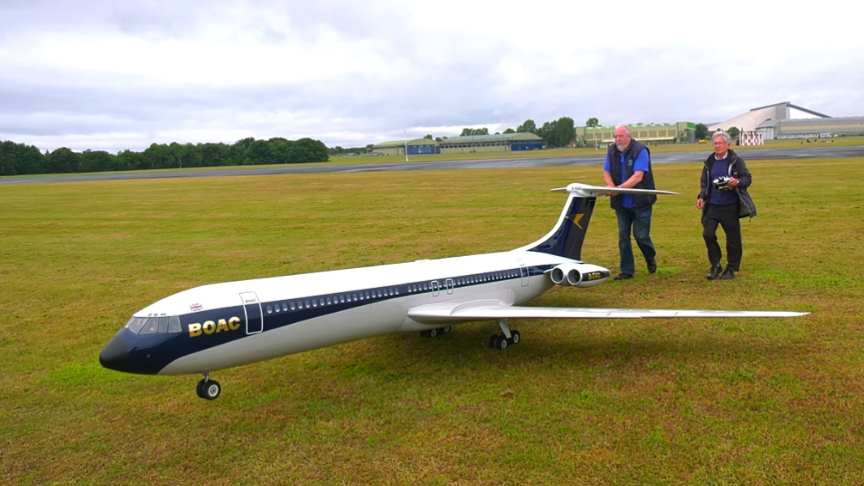 source/image(PrtSc): Essential RC
This giant RC Vicker VC10 has a wingspan of 4.9 metres and length of 5.75 metres.The Total weight of the airplane is 63 kgs. video by Essential RC.
The model is powered by 4 Wren Super Sport micro gas turbine engines each of which has 18 lbs if thrust. Designed and built by Terry Mason.
Advertisement
Although only a relatively small number of VC10s were built, they provided long service with BOAC and other airlines from the 1960s to 1981. They were also used from 1965 as strategic air transports for the Royal Air Force, and ex-passenger models and others were used as aerial refuelling aircraft.