In this video from the ScottieDTV You Can't Cancel Cool Road Tour 2020 I stopped by Nichols Paint and Fab in Watseka Il and checked out this 1962 Willys Wagon Hot Rod they built.The project started back in 2005 with a phone call to Justin from His Dad asking for some help dragging home a x race car 1962 Willys Wagon.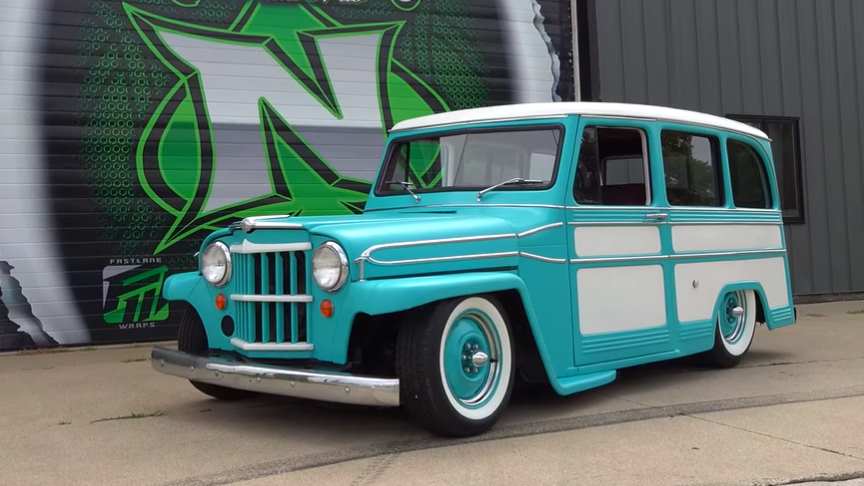 source/image(PrtSc): ScottieDTV
After deciding laying on the ground over riding high would be the style they would pursue.They cut the chassis and everything but the body away and with some extensive engineering replaced all that with Dodge Dakota pickup.The 318 V8.The wiring.The heat and air all modified to work with the 1962 Willys Wagon.
Covered in a old school teal and white paint that has a satin finish to give it a modern touch..And a cool look.Interior is all custom..and red.You might not think red would work well with the body colors.But it does.It's unique..But cool.Wheels are always a personal choice and no one set will please everyone.
Advertisement
Nichols Paint and Fad used the stock Dodge Dakota wheels painted body color with a beauty ring.They look like a steel wheel and work well with the build in my opinion…This 1962 Willys Wagon was a project started by Justin's Dad.He past before it was finished.I think He would have approved of the final result.//ScottieDTV