This little handmade BEAST has 8 cylynder with 76cc and produces 4 HORSEPOWER! That is some serious power!The craftsmanship of this little engine is ASTONISHING!This little V8 nitro engine looks ridiculously good!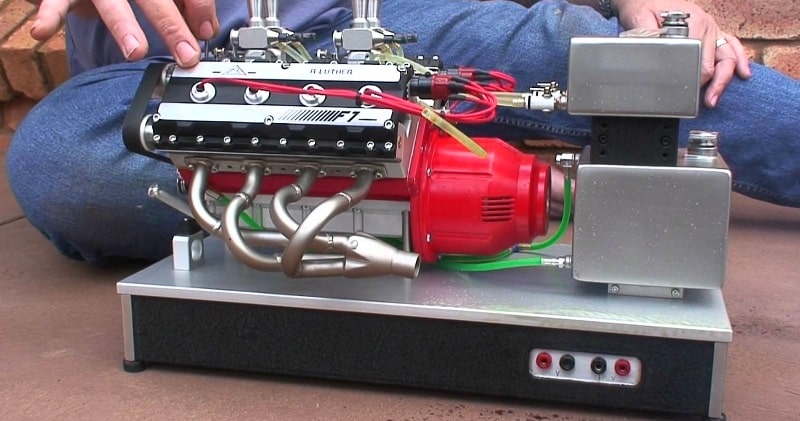 source/image: Adam Culf
Some people are hanging out in their yard by doing barbeque, chatting, playing cards etc. All that for fun, of course. These men here are having fun in a slightly differing way. The engine is build by luther-modellmotoren.
From the valve covers to the pulleys to the block itself, it's a truly impressive bit of craft.Regardless its size, this motor sounds pretty good.
Advertisement
There is spark ignition, a pressurized oil system and a cooling system just like a real engine.Even though we aren't given very much info, the nitro powered DOHC V8 looks to be an RC owner's dream.