It wets, it washes, it massages, and it rinses. Panasonic has developed a hair-washing robot that uses 16 electronically controlled fingers to give even the dirtiest hair a makeover.The robot is a little smaller than a washing machine and can run automatically from start to finish in about 3 minutes.//Network World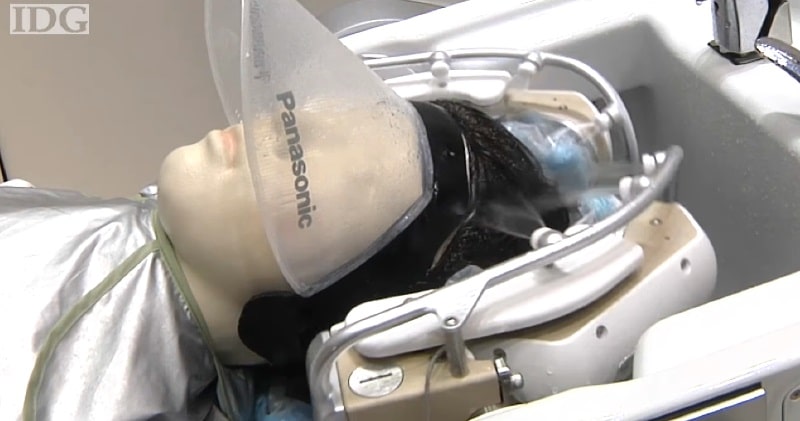 source/image: Network World
The robot's two arms scan the head in 3D as they move and measure and remember the head shape to apply just the right amount of pressure to each person when shampooing and washing.
Once it has an idea of the unique shape of the customer's head, it applies hot water and shampoo and uses its 16 digits to wash the customer's hair.
Advertisement
These robots are tested on manikins to ensure the safety of the human client.This type of robot is being tested in hair salons in Japan but is being planned to be used in Robotic Hair Salons all around the world.