MIT engineers have developed a magnetically steerable, thread-like robot that can actively glide through narrow, winding pathways, such as the labyrinthine vasculature of the brain.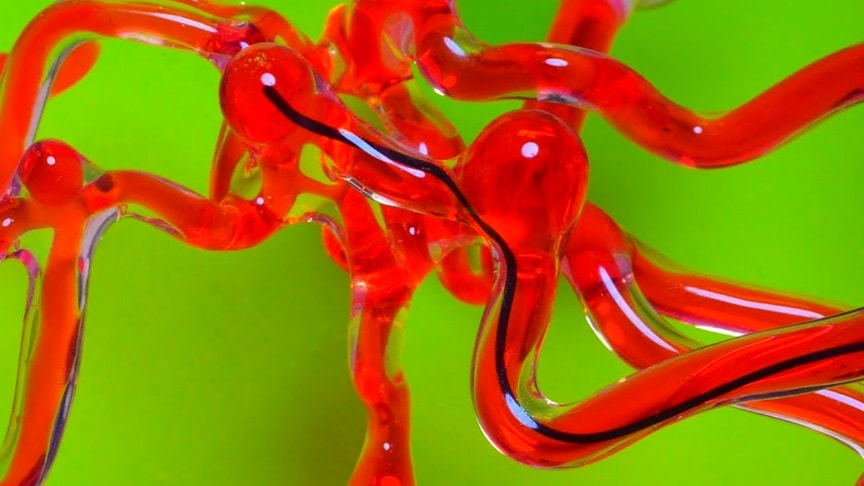 The team showed that the robots can smoothly navigate through a series of closely spaced hoops. The devices can also glide through twisting passageways simulating blood vessels in a life-sized replica of the human brain. Watch the video from MIT for more info or read more at MIT website.
In the near future the Robo-Thread thread may be paired with existing endovascular technologies that can allow doctors to remotely guide the robot through a patient's brain vessels to quickly treat blockages and lesions.
Advertisement
The Massachusetts Institute of Technology is an independent, coeducational, privately endowed university in Cambridge, Massachusetts. Our mission is to advance knowledge; to educate students in science, engineering, and technology; and to tackle the most pressing problems facing the world today. We are a community of hands-on problem-solvers in love with fundamental science and eager to make the world a better place.