The walking excavators' special features are based on a sophisticated high-tech chassis and the patented boom: various hydraulic cylinders enable the all-rounder to adapt its wheels and supports to any terrain.For this in some countries the Menzi Muck is also called spider excavator.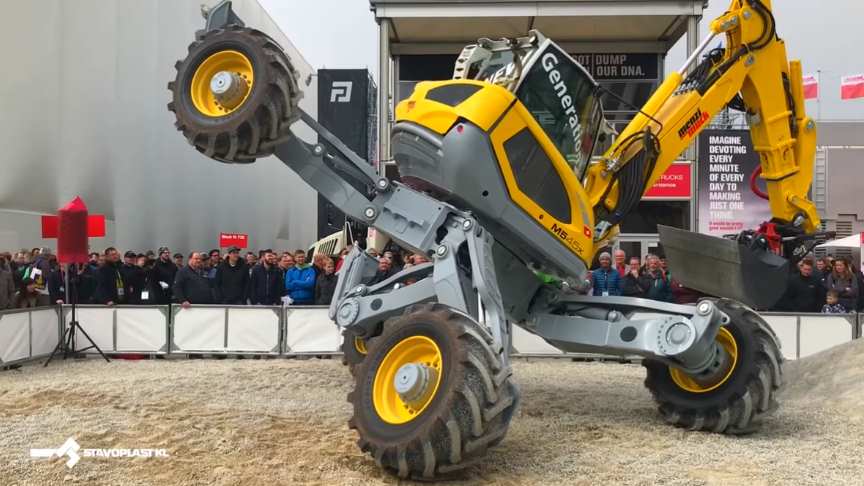 source/image: Menzimuck eu
Menzi Muck Series M5 is the top in its category and with its weight of 10.7 tons produces the same power as the 20-tonne excavator. Its crossing hydraulic legs with several types of drive allow it to work even under the most difficult conditions.
A walking excavator or popularly spider excavator is a special type of all-terrain excavator. Like the regular excavator it consists of a boom, stick, bucket and cab on a rotating platform known as the "house". However, its house sits atop an undercarriage consisting of leg or arm-like extensions with or without wheels.
Advertisement
The walking excavator's standout capability is the independent movement of its legs. With a set of wheel accompanying each one, it's got all the freedom of a spider on roller skates.