Solar Container is an innovative solution to easily transport solar farms without the need to assemble on site.It is designed to ensure maximum safety and reliability. Helps you get the most out of your panels.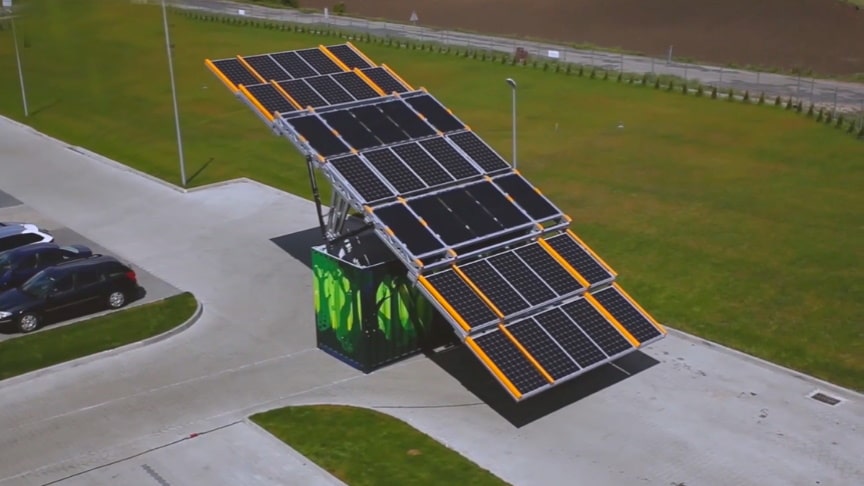 The most advanced unit in our offer. It is based on standard sea container hence you can ship it anywhere in the world. Because of the folding system, container can be ready within 15 minutes.Auto foldable Solar Generator is available in two versions. 70m2 unit is based on a standard 20' sea container.
We can double that area in our 140m2 variant mounted on a 40' container. Ease of transport along with simplicity of operation are certainly the biggest advantages of this device. It is the most convenient solution to transport and use solar panels.Each Solar Bruk-Bet monocrystalline module outputs 370Wp.
Advertisement
The solar array has never been easier to prepare. With container placed safely on the ground, you only need 15 minutes of preparation to start energy harvesting. Furthermore, only one operator can unfold solar panels using convenient levers or via an optional remote controller./MOVEit