In this video, we will assemble a model of a four-stroke gasoline engine with an in-line six of 21 cc. cm.The engine in this video is a HOWIN L6-210 Engine 1/8 21cc Mini Inline Six-cylinder Four-Stroke Water-cooled L6 Gasoline Model Engine.Built with a cross crankshaft structure, five-section full support, bearing at both ends and middle copper bearing bush, the engine boasts more smooth operation, more sensitive acceleration response and high efficiency.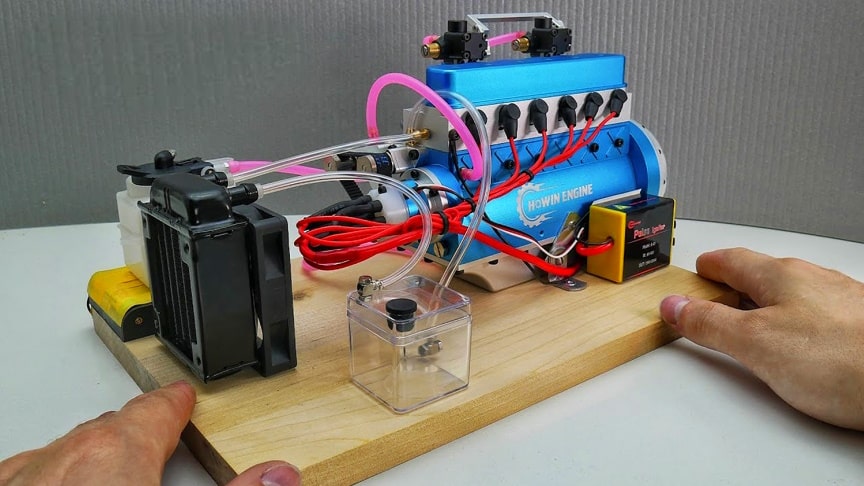 Crafted from ultra-precise components, the engine model gives a strong mechanical sense, enables smooth assembly experience and provides users with fun, helping to build their own I6 engines.
The extended output shaft can facilitate the expansion and extension of playing methods in the later stage, so as to be more compatible with RC model vehicles/ships.
Advertisement
Ford's 300 cubic inch inline six cylinder engine is one of the world's most popular engines. With an excellent reputation for reliability and several decades of production, the 300 six has provided millions of truck and van owners with faithful service.Part of the fourth generation of Ford six-cylinder engines, the Ford 300 I6 came on to the scene in 1965 and had a 31-year production run. Although Ford stop making the 300 inline 6 in 1996, it is still highly respected today.