In this video, we tour a stylish and modern 200-square-foot tiny floating house. This float home has a great layout and interior design with a living room, kitchenette, bathroom and bedroom, and gorgeous upper and lower deck spaces for enjoying life on the water.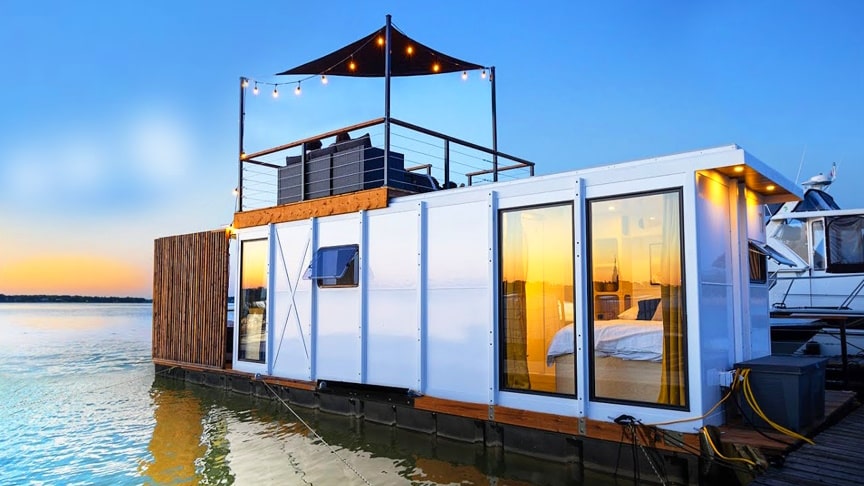 source/image: Exploring Alternatives
Another interesting feature of this design is that it can be installed on 3 types of foundations: on a floating platform like this one, or on a trailer on wheels, or even on a traditional foundation on land.
So it's made to be flexible.It can accommodate up to 4 people. Ideal for enjoying nature in simplicity, it evokes comfort through its intimate layout.
Advertisement
Bauhaus Habitat builds these float homes and they've set up a pilot project called Eau Villa near Montreal, Quebec where people can try them out./Exploring Alternatives