Situated on 32 acres and with plenty of space for gardens and animals, this family is living the tiny house homestead dreamBeautifully constructed with family life in mind, this tiny house is a real stunner! Modern farm-house inspired, this home is a brilliant combination of functionality and artistic flare.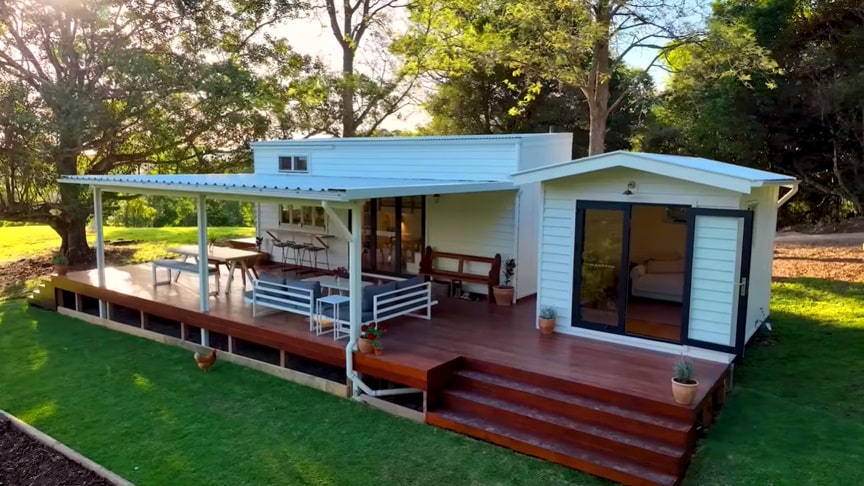 source/image: Living Big In A Tiny House
This week we travel to the Noosa Hinterland in Queensland, Australia to visit an inspiring family who have constructed an amazing place to call home.
When you're setting up an off-grid tiny homestead, you'll need to consider the tiny home. But you also need to prioritize your sustainable infrastructure: Where you'll get your water, power, sewer, food sources — everything you need to live.
Advertisement
In addition to their tiny home, Tom and Mieke have also constructed additional structures to help expand the home, including a separate cabin / playroom, an outdoor bathhouse, laundry and more.//Living Big In A Tiny House