Super spacious and very cleverly designed, this tiny home is truly an excellent choice for a small family looking to downsize.With beautiful craftsmanship, gorgeous interiors and a sturdy structure, it is definitely worth the price tag it comes at.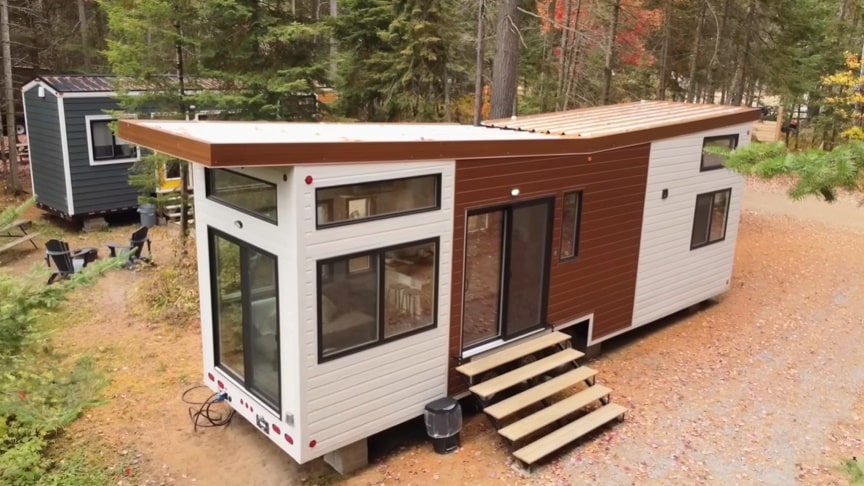 In this video, we're touring a stunning 34' long tiny house that has a two-tone exterior, a sloped butterfly roof, and a smart interior design where everything necessary is on the main floor.
It's only 8.5' wide but with wrap-around windows and high ceilings, not to mention a main-floor bedroom and lots of subtle storage, the house feels incredibly functional and spacious inside.
Advertisement
As you step inside the tiny house, you'll find yourself in the living area, which has been set up with a bench-style seating arrangement, a side table and an indoor houseplant.This tiny house is available for rent at the Harmony Resorts South Algonquin location.