In 1910 Peugeot brought out a light V-twin motorcycle that was to become an enormous success.Peugeot played a major role in the early motorcycles in Europe. It was made very early motorcycles with V-twin in favor of design and performance.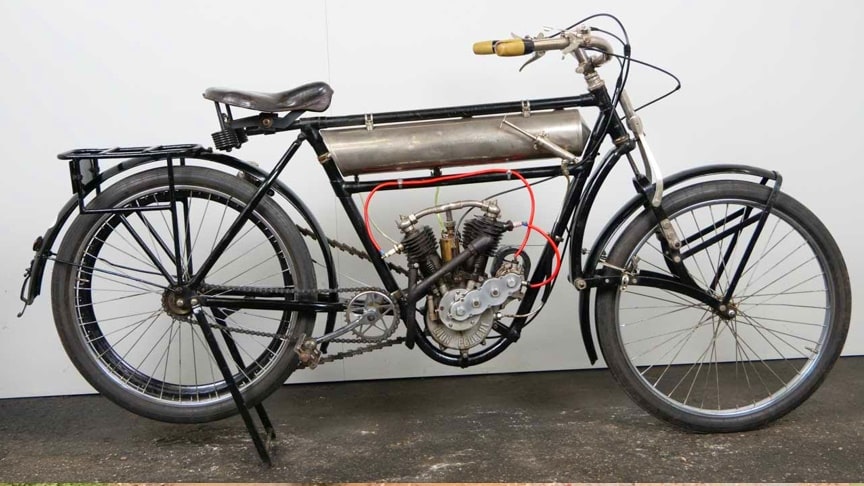 The Peugeot has 380cc with direct drive with a belt. It is equipped with a Bosch ignition magneto, Claudel carburetor, Luxor tail light and a Truffault suspension fork. This bike is a fine runner.
The little machine proved easy to start, easy to handle and was very reliable. Moreover, it weighed only 40 kgs and was able to sustain a practical running speed of 60 km/h.
Advertisement
For model year 1913 the bore was enlarged from 70 to 80 mm which resulted in a capacity of 380 cc and a speed of 70 km/h.This motorcycle was catalogued as "MD2". It is easily recognizable by the horizontally placed spark plugs.