Runflat [RFT] tires have a bad reputation for low levels of comfort, being noisy, and poor grip especially in the wet. But how much of this is down to the fact the tire is a run flat tyre, and how much of it is down to it just being a bad tire?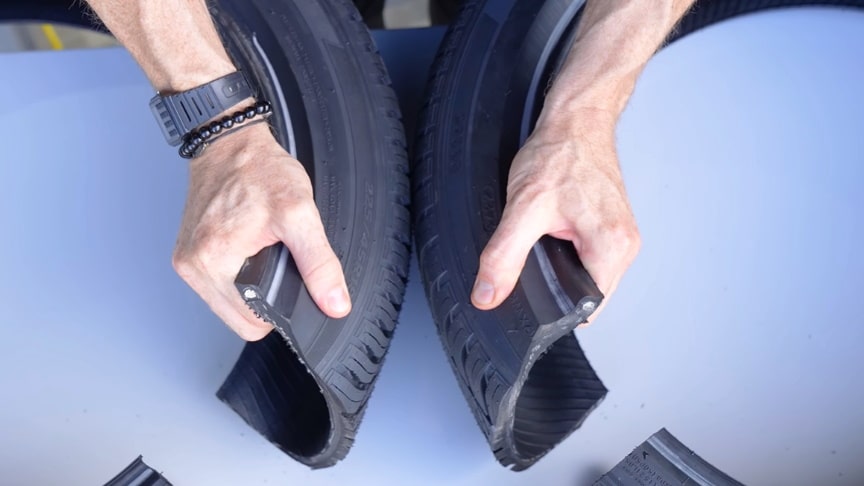 image: Tyre Reviews
To find out I'm testing a normal regular car tire against a fourth generation runflat tire with exactly the same compound and tread pattern. This means the the only difference is that the runflat tire has the extra support in the sidewall.
To make things even more interesting, I've included a sealant tire, which is a normal tire with a complicated sealant material bonded to the inside which seals any small punctures the tire might get in the tread pattern.
Advertisement
As always I'm testing the dry and wet grip of the three types of tires, and perhaps even more importantly, doing extensive noise and comfort testing to see if a modern run flat tyre is now more comfortable than the earlier versions.I also test whether a sealant tire really can be punctured multiple times, and I test whether you really can run on a runflat tire for 80 kms at 80 km/h.
Runflat tires are called different things by various manufacturers:
Hankook: Hankook Runflat System – HRS
Goodyear / Dunlop: RunOnFlat – RoF
Michelin: Zero Pressure – ZP
Bridgestone: DriveGuard
Continental: Self Sealing Reifen – SSR
Pirelli: Run Flat – R F